Returning to Sansar Gyaan Pathshala school
Thanks to our teachers' community outreach  we added  26 registrations at the school in July, steadily returning to pre-Covid levels.  The target is  200 by August, and we're at 180, so well done to our team! 
The caste system in India, dating back to 1200 BCE, is a form of discrimination that had been officially outlawed in 1955.  Unfortunately, its influence is still present in India's modern-day education system.  The caste system keeps low caste girls excluded from attending school. Thus perpetuating the system of disadvantaged low caste women.
All of our teachers are women, that gives the girls and parents an inspiration for what's possible.
Educating girls in India is one of the foundations for breaking the cycle of gender inequality and socio-economic disparity. Gender-based violence, early marriage, and lack of safety on the way to school further hinder their educational journey.
Our school offers safe and free transport to kids from villages to make it easier for them to attend.
While we educate a roughly equal number of boys and girls, we are determined to help get girls to school.  We believe that empowering girls with education not only enhances their individual lives but also uplifts entire communities by enabling them to become catalysts of progress.
3 July International plastic day – Say NO to plastic
A great day for the kids learning about the harmful effects of single use plastic on the planet.
The teachers were nurturing environmental consciousness among the kids about plastic waste.
We hope that our school stands out as a small beacon of sustainable change for the community.
By incorporating lessons on the importance of reducing plastic waste and promoting eco-friendly practices into the curriculum, we hope to foster a generation of young minds who understand the urgency of this global crisis, and maybe even create ripples of a better greener world further afield.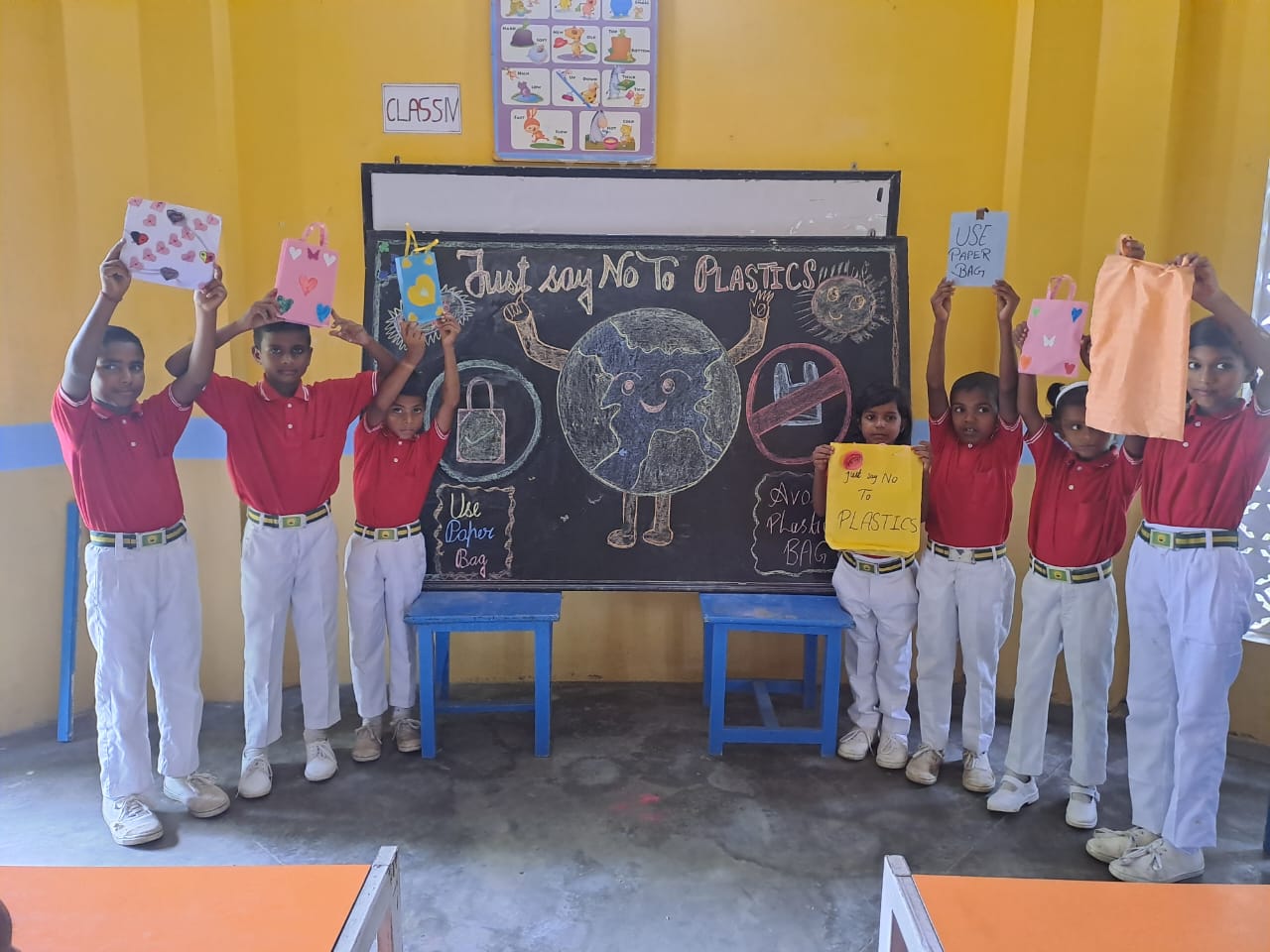 26th July  Kargil Vigay Divas
Kargil Vijay Diwas is Kargil Victory Day and is celebrated every 26 July in India, to observe India's victory over Pakistan in the Kargil War for ousting Pakistani Forces from their occupied places on the mountain tops of Northern Kargil District in Ladakh in 1999.
India lost a lot of soldiers in the war and the kids and staff paid tribute to them in the lectures about the war.
 Yoga with our principal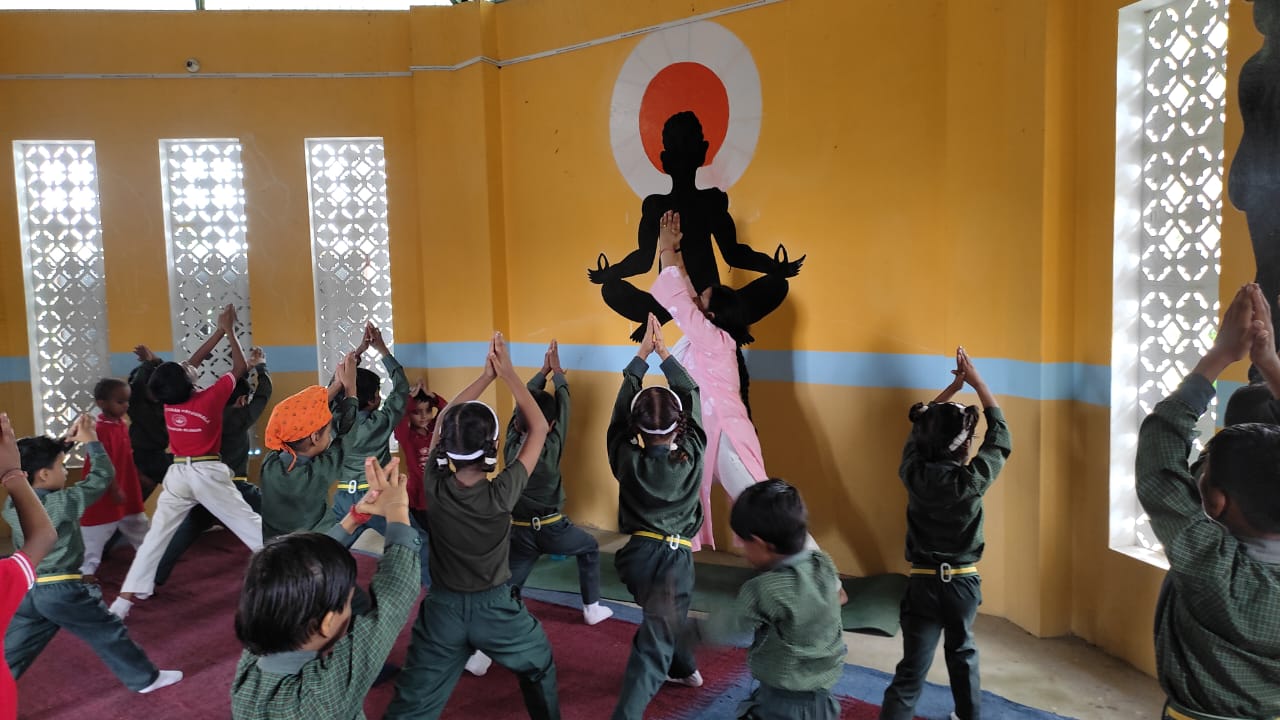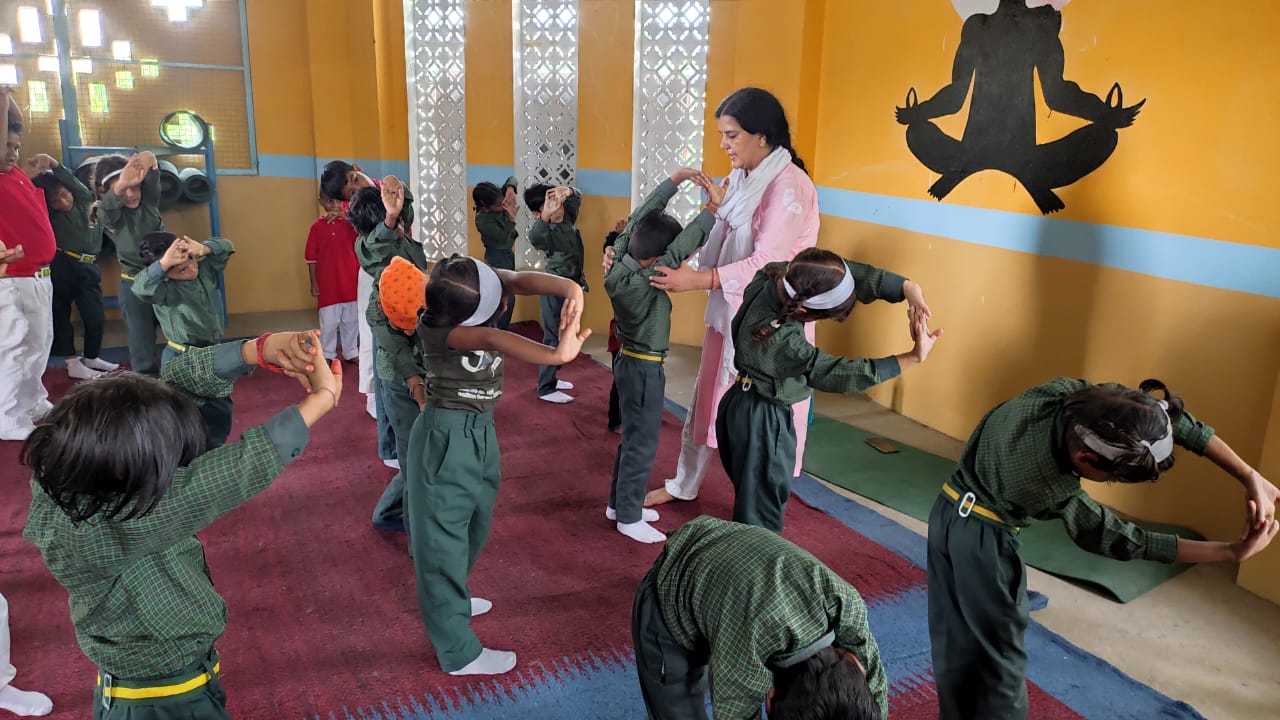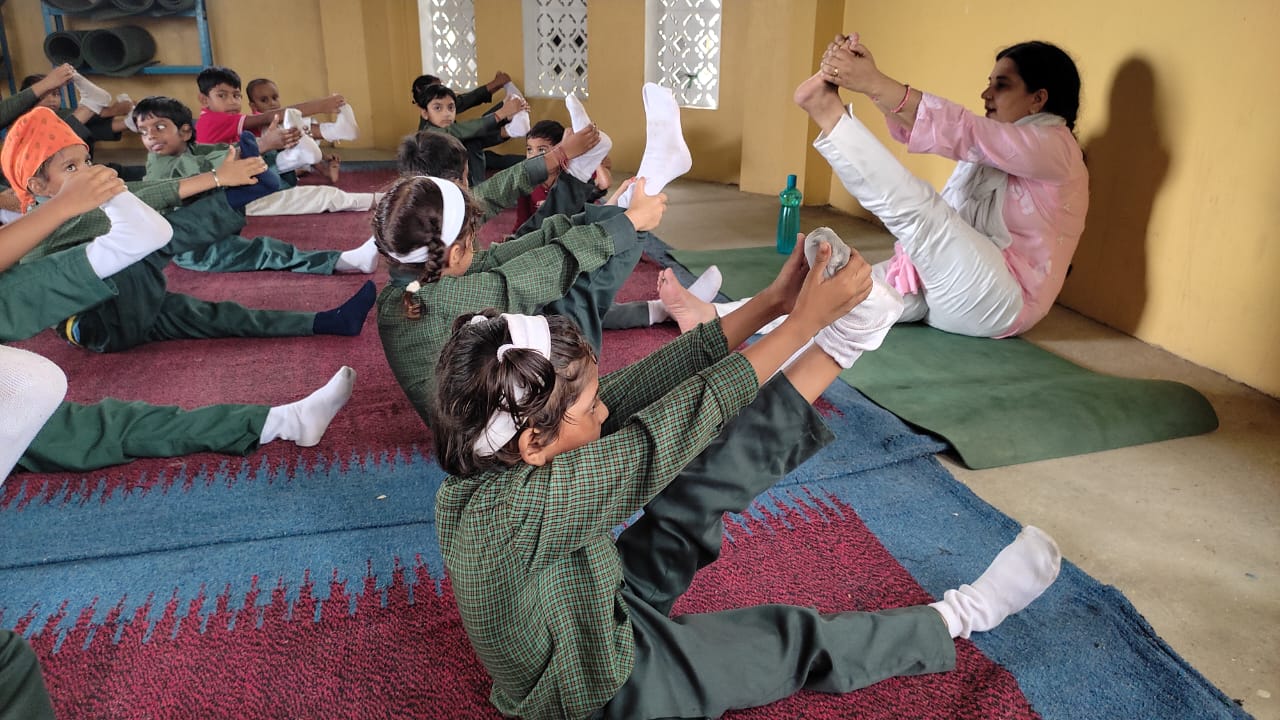 29th July International Tiger Day
International Tiger Day, is an annual celebration ro raise awareness for tiger conservation.  The goal of the day is to promote a global system for protecting the natural habits of tigers and to raise public awareness and support for tiger conservation issues.
The teachers held a workshop dedicated to tigers and what the world is doing to try and help the survival of these incredible animals.
Mental Health workshop with Meenakshi
Our principal (Meenakshi Sharma) ran a workshop on 'mental health' for the parents and kids at school.
Meenakshi discussed strategies on  coping with the stress and help use the resources that individuals have available.