Helping Hands of India Board Members
Always with the kids in mind
Yogi Vishvketu – Founder 
A teacher of teachers, Yogi Vishvketu facilitates trainings and workshops internationally incorporating diverse aspects of Yoga practice into his classes: asana, pranayama, cleansing kriyas, Ayurveda mantra and meditation. He calls this holistic style of teaching Akhanda Yoga.
A yogi at heart, Vishva-ji has studied and practiced Yoga and the Vedic healing arts in the Himalayas since the age of 8 and holds a Ph.D. in Yoga Philosophy. He is co-founder of the Anand Prakash Yoga Ashram Trust in Rishikesh, India where he lives part of the year. With his fun-loving nature and infectious laughter, Vishva-ji inspires students and teachers from around the world to live the yogic life with joy and dedication. He is also the author of Yogasana: The Encyclopedia of Yoga Poses (Mandala Publications).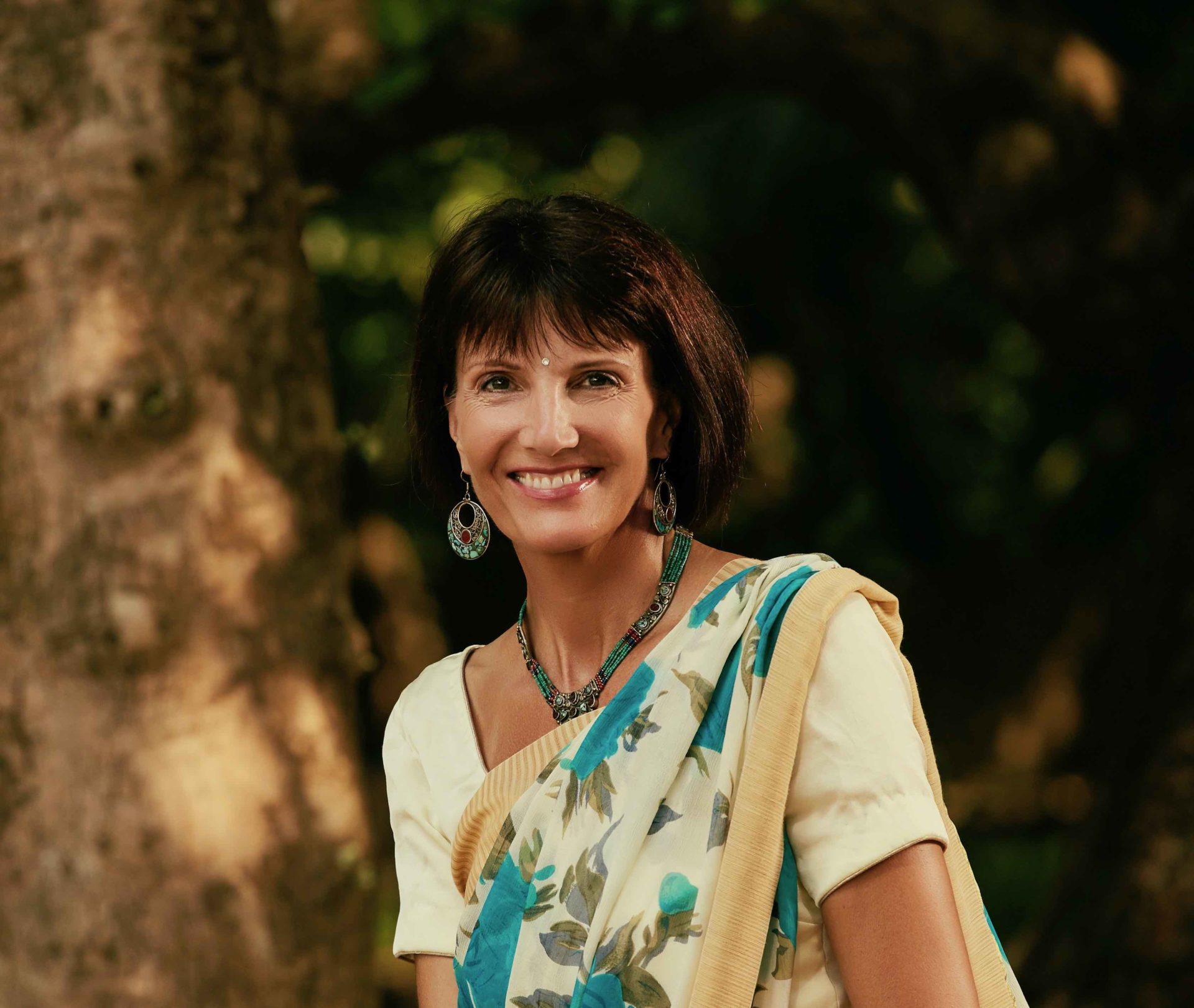 Alison Francis (President)
Alison Francis (Anandi) manages the organisation's activities and operational tasks and works closely with the team to support Helping Hands.  Anandi is a senior Akhanda yoga teacher and specialises in the field of sleep.  She's brought together her know how in Ayurveda, breath work, meditation and yoga philosophy and created a natural sleep programme designed to help those suffering from insomnia.
She's also the author of Breathe Better Sleep Better.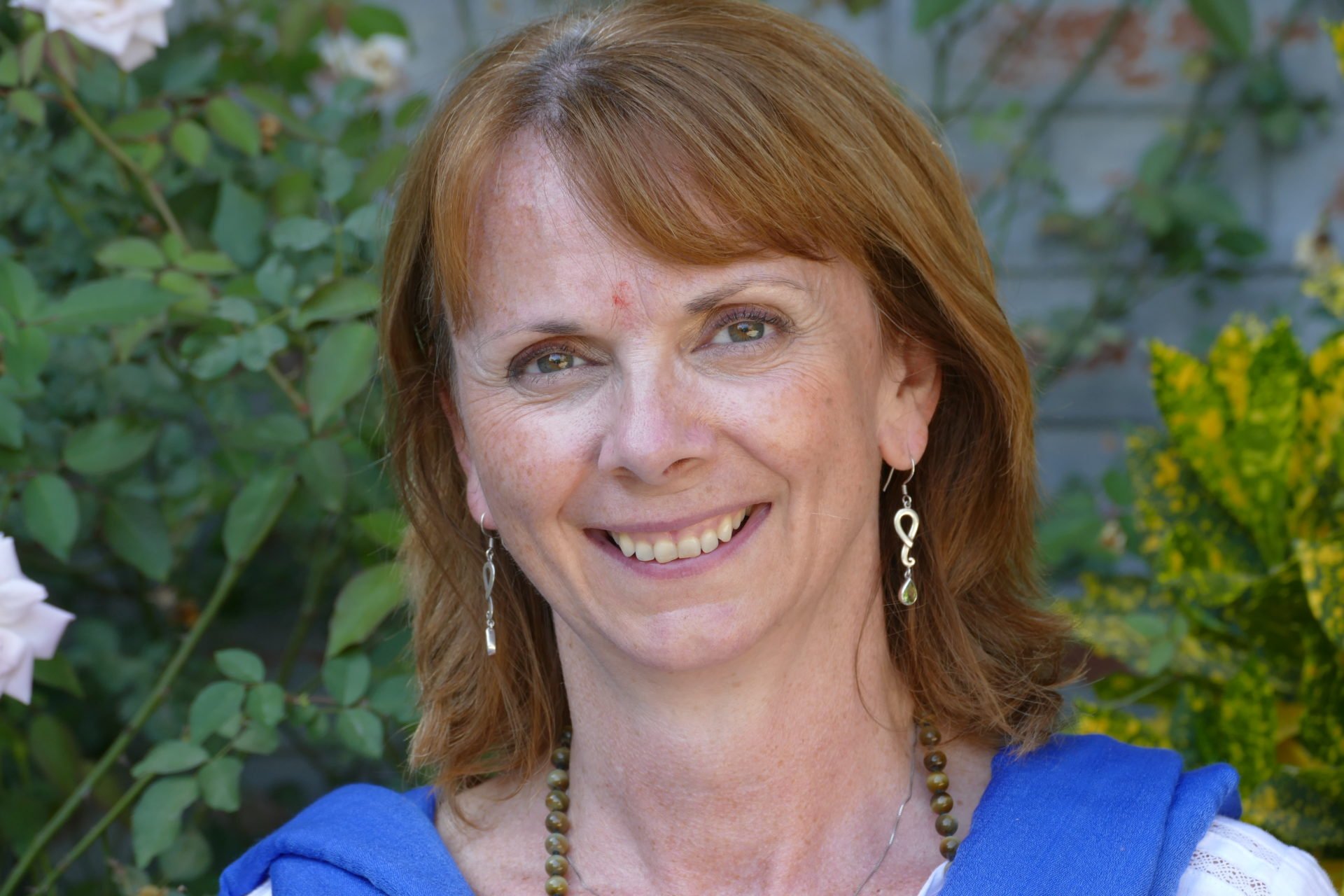 Kathy Noel – Director Donor recognition
Kathy's (Sarve Mangala) interest in yoga started early in life when she discovered that within the sanctuary of yoga one is free to be themself.  Through the non-competitiveness that is innate to yoga, Kathy discovered a safe haven to explore while respecting her personal limits.
Yoga is a solitary activity within a community, and Kathy has always felt that as a teacher, it is her role to guide students to the space that can awaken their creative energy and unleash their spiritual light. With dedication to her own personal practice, she has discovered Yoga to be essential for maintaining physical health, emotional well-being and spiritual awakening.
In 2013, Kathy merged her passion for travel and love of Yoga and traveled to Rishikesh, India to live in an ashram and study with her beloved Guru, Yogrishi Vishvketu, who gave her the spiritual name Sarva Mangala. While in India, Kathy had the opportunity to visit Sansar Gyaan Pthshala – the school sponsored by and built through Helping Hands for India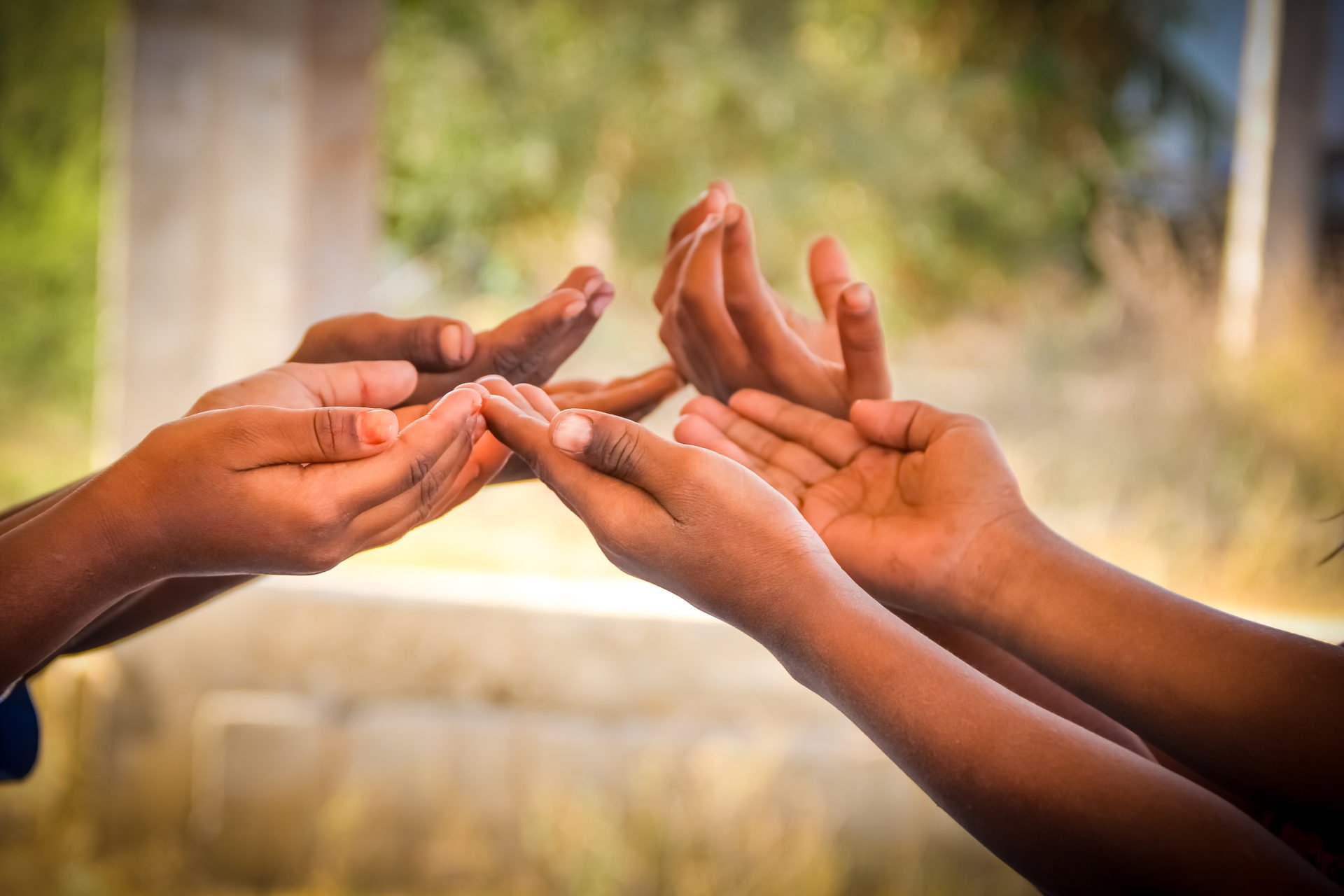 Melanie Charlebois – (Treasurer)
Melanie (Om Shanti) assists Danielle with treasurer tasks and communicates with Helping Hands for India's donors.
Om Shanti has been a lifelong yoga practitioner after being raised in a yogic environment. In 2009, she met Gayatri and began practicing at Bodhi Tree Yoga Centre in Kemptville. She quickly fell in love with the holistic approach to yoga and community feel the studio offered and then began her 200 hour YTT with Gayatri. Om Shanti first travelled to India after her first YTT, and soon returned for the 500 hour YTT with Vishva-ji in 2014.
Om Shanti is now the owner of Bodhi Tree Yoga Centre in Kemptville where she teaches yoga, leads YTT and also helps raise money for HHFI through Karma classes.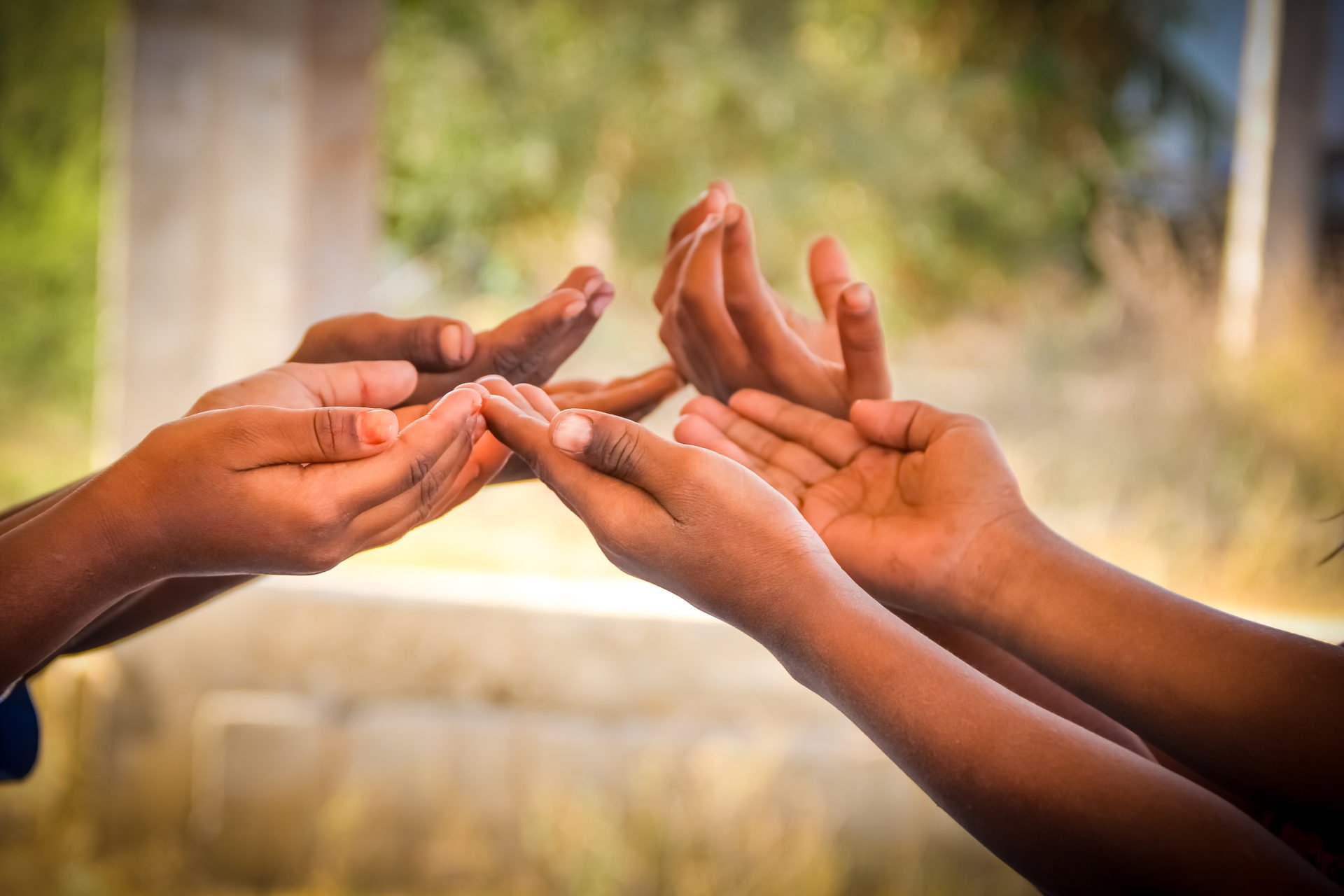 Stuart Loewen – (Director)
Stuart (Abhay) has a wealth of experience on non profit organisations and we are grateful for his contribution as Helping Hands for India grows and develops.
After 6 years of practicing mostly the physical aspects of yoga, Stuart deepened his yoga practice at Anand Prakash Ashram in Rishikesh, India where in 2007 he completed the 200 hour, and then in 2011 the 500 hour Yoga Teacher Training programs under the guidance of Yogi Vishvketu.
Stuart grew up in a successful business family which has a long history of charitable giving. He then spent 9 years in university studying mathematics and physics, originally known as natural philosophy, the study of the language of this universe. He currently occupies himself in more earthly matters as a consulting physicist of paper and paper-making in mills throughout the world. His passions include friends, family, yoga, mountain biking and motorcycles where he regularly re-earns his spiritual name, Abhay (Fearless).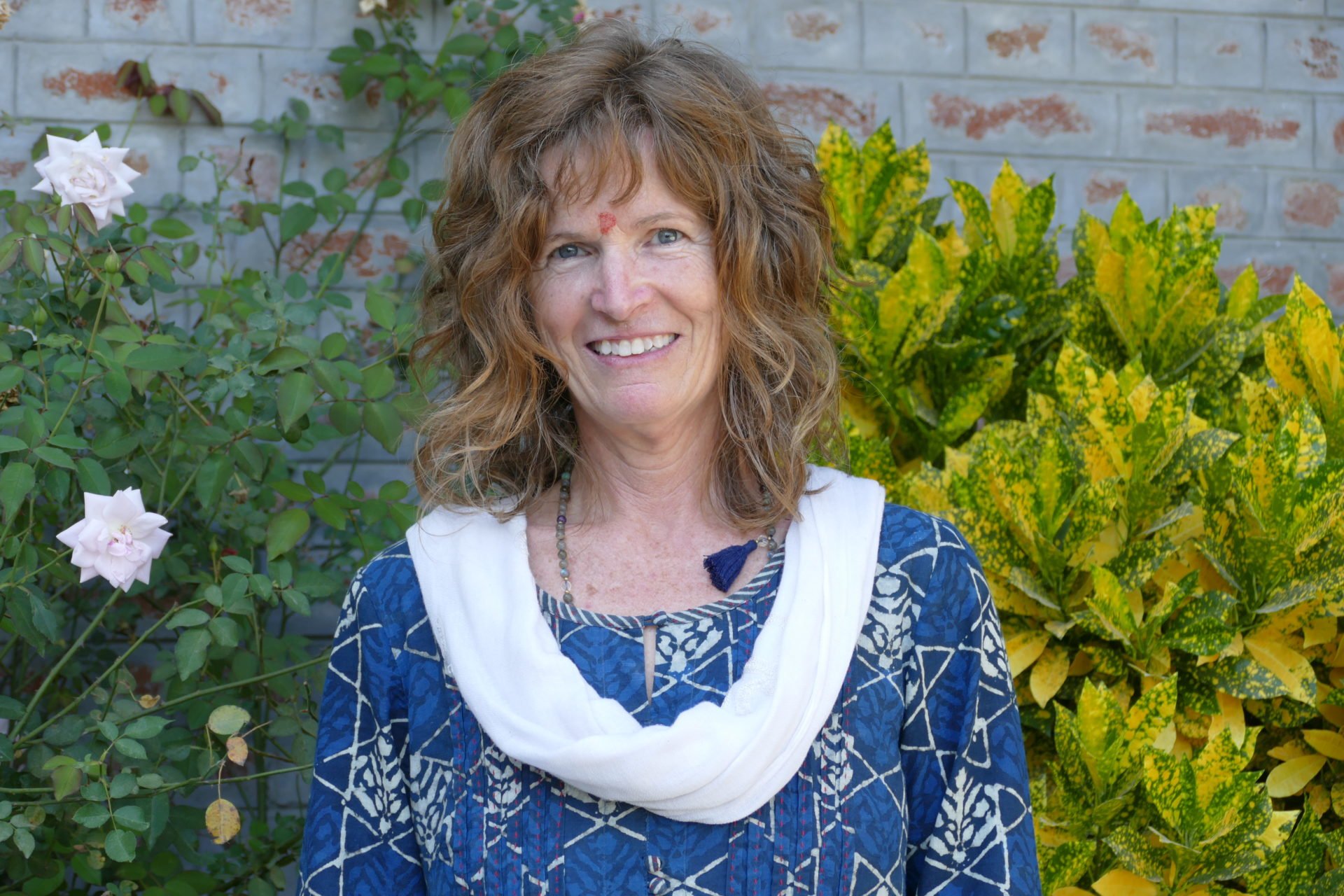 Wendy Davis – (Director Liaison)
Wendy's role within Helping Hands for India is to coordinate effective communication between the Board of Directors, ashram staff, and the staff members and students of Sansar Gyaan Pathshala. She will aspire to increase awareness of Helping Hands within the local community, including Akhanda yogis and visitors to the ashram.
Wendy brings with her several years of experience working with humanitarian organizations in India, supporting orphans and vulnerable children, attending to the social problems of families living in urban slums, and empowerment of women and girls. She has been a proud member of the Akhanda Yoga family since her first visit to Anand Prakash ashram with her family in 2009. She was captivated by Vishva Ji's playful yet introspective style of teaching, and continued attending Akhanda Yoga retreats and teacher trainings over the years, in India and western Canada. Wendy works and lives on Vancouver Island and has a private practice teaching therapeutic yoga.
Ambassadors
With kids in mind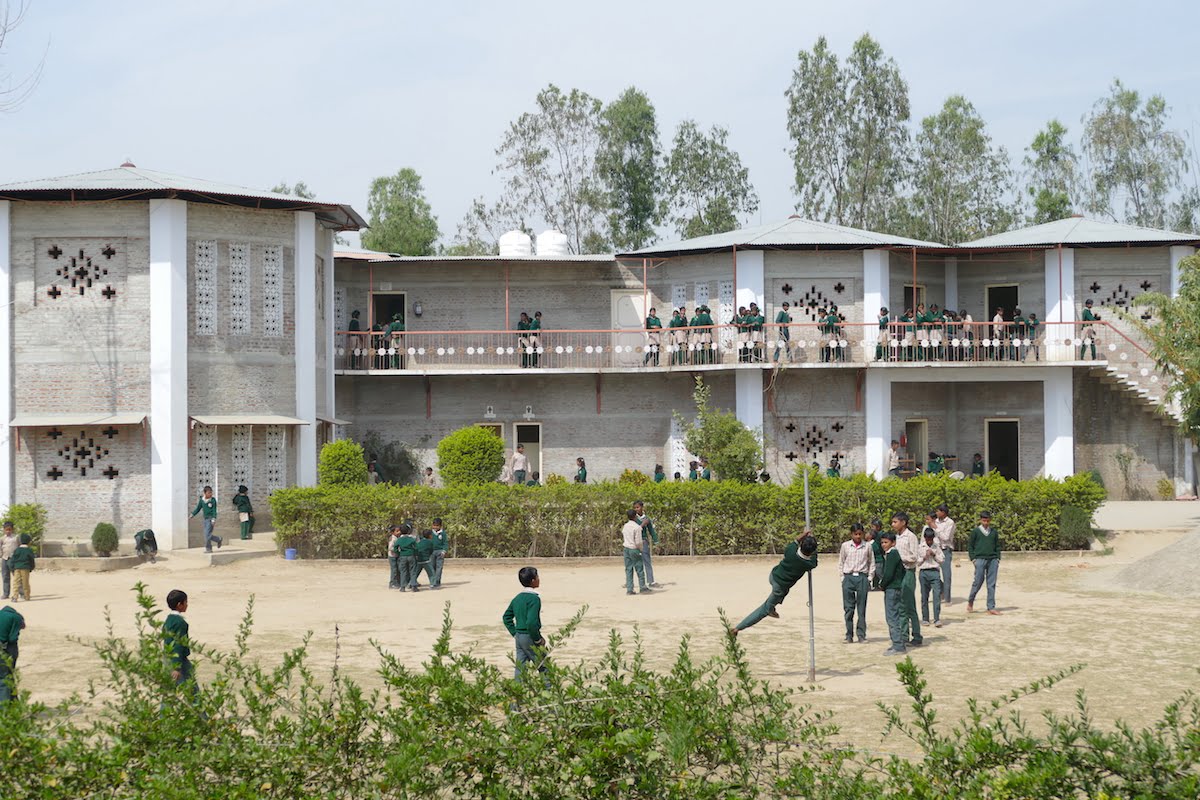 Sarah (Shobhana) is responsible for fundraising efforts and website support for Helping Hands. Her aim is to establish and maintain cooperative relationships with representatives of the community involved in this project. 

After ten years of practicing asana and pranayama techniques, Sarah decided to further her yoga experience by venturing to Rishikesh, India where she completed both the 200 and 500 hour Yoga Teacher Training programs under the guidance of Yogi Vishvketu. She is a
business coach 
and
yoga teacher
, volunteering time in various projects and traveling around the world.