About Helping Hands for India
Helping Hands for India is a charitable organization, managed by a dedicated team of volunteers, who are committed to providing educational opportunities and to promote well being to children in India.
We have built a school in the rural village of Pritamgarh, India, where yoga and meditation, play and outdoor education are included in the curriculum. Sansar Gyaan Pathshala, which means 'World Knowledge Lessons' is the name of the school. We can now accommodate 300 children at the school.
Inspired by our teacher, Yogrishi Vishvketu, a group of yoga teachers came together in 2009 to give back to the children in the area of Rishikesh, India, where we had received so many blessings.
We are supported by the Anand Prakash Ashram in Rishikesh and the generosity of the Akhanda yoga family and friends.
Our Vision 
Rooted in our shared knowledge, we envision a future where ancient wisdom and modern ideas work to create a self-sustaining world.
Our Mission 
Guided by our Akhanda Yoga heritage, we provide education for children in rural India while fostering a community of social, economic and environmental wellbeing.
"Love and compassion are necessities, not luxuries.  Without them, humanity cannot survive"  Dalai Lama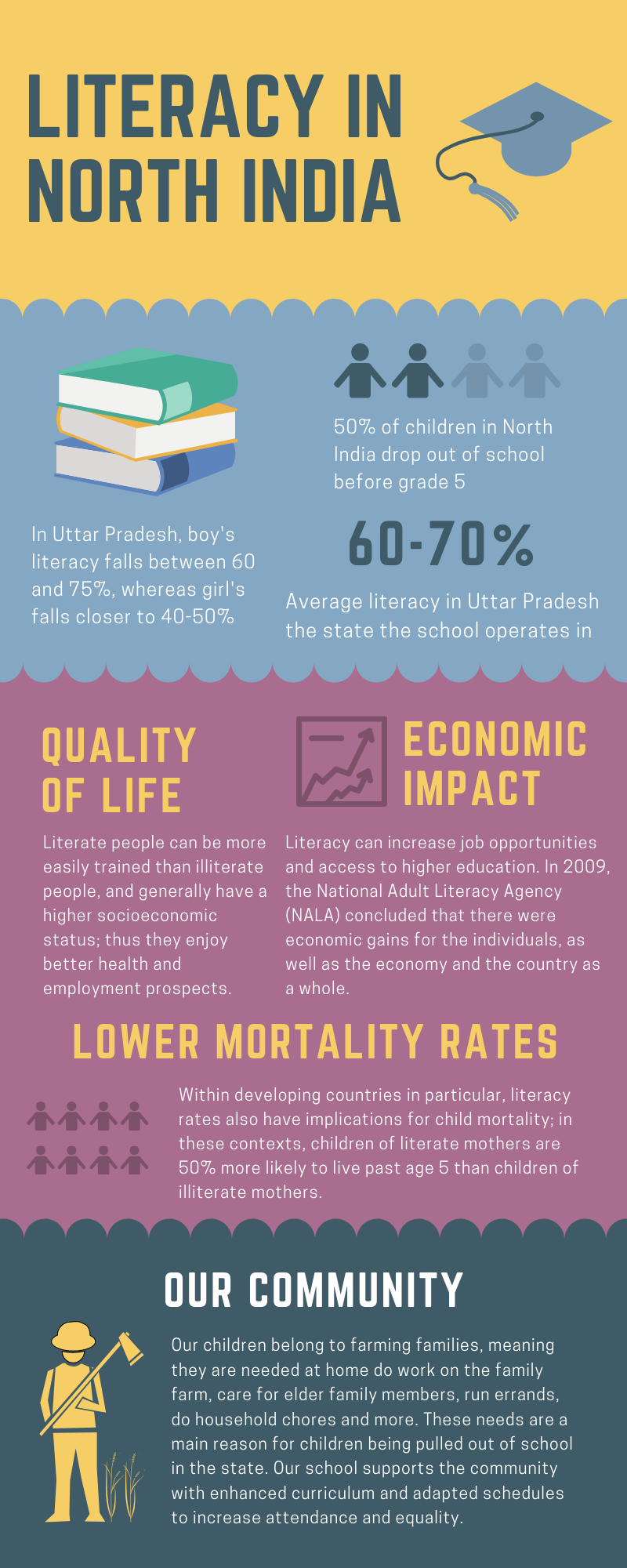 "Supporting children in India benefits everyone. Not only does it help the children to experience opportunities that were previously not possible, but it helps my own children appreciate and learn to share the abundance that they have in their lives." ~ Ratan Jyoti
"Supporting the education of poor children in India for me has given me an opportunity to make a contribution and give something back. Its too easy to get busy with our lives and only think about ourselves. This contribution to us financially is insignificant but life changing for the child. Knowing that a child is able to get a chance in life because we made the effort is very nourishing to the soul."