Welcome to Helping Hands
for India
Thank you to everyone who made Karma Yoga month so successful!
Throughout October 2019 events at Anand Prakash Ashram and our community's generosity have raised over 54,000 rupees to support our students. This is enough to send 10 children to school for a year!
And, it's not to late to get involved!
Our mission is deeply rooted in yoga. Through our focused strategies on girls and boys education in rural India and culture exchange sustainability projects, we work to improve lives for a better tomorrow.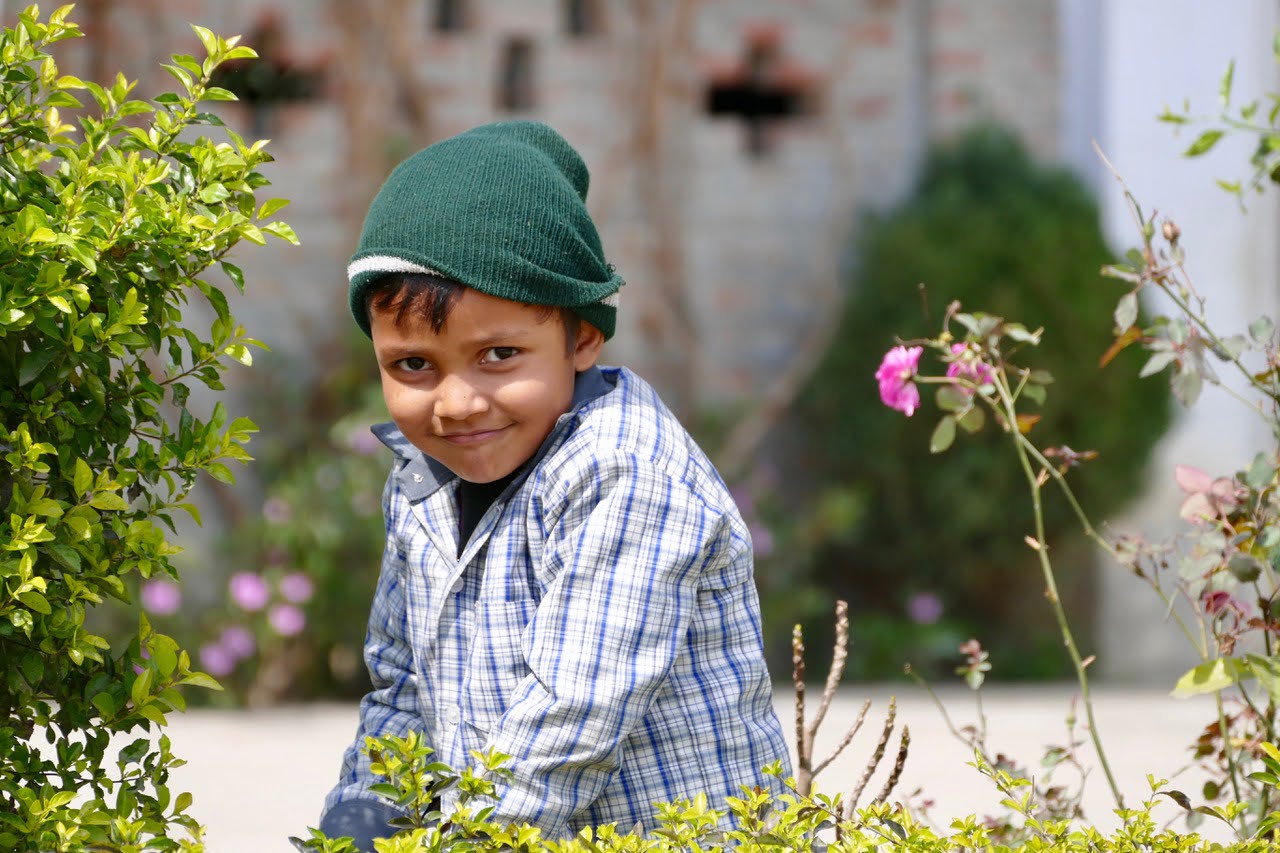 "To every child: I dream of a world where you can laugh, dance, sing, learn, live in peace and be happy" -Malala Yousafzai
Helping Hands for India is a charitable organization, managed by a dedicated team of volunteers, who are committed to providing educational opportunities and to promote well being to children in India.
We have built a school in the rural village of Pritamgarh, India, where yoga and meditation, play and outdoor education are included in the curriculum. Sansar Gyaan Pathshala, which means 'World Knowledge Lessons' is the name of the school. We have 300 children, from Kindergarten to Grade 8, coming every day!
Inspired by our teacher, Yogrishi Vishvketu, a group of yoga teachers came together in 2009 to give back to the children in the area of Rishikesh, India, where we had received so many blessings.
We are supported by the Anand Prakash Ashram in Rishikesh and the generosity of the Akhanda yoga family and friends.
"Sponsoring a child in India benefits everyone. Not only does it help our sponsored child to experience opportunities that were previously not possible, but it helps my own children appreciate and learn to share the abundance that they have in their lives." ~ Ratan Jyoti
"I have always enjoyed working with children as a tutor and during my most recent trip to India I was granted the opportunity to help a special child to succeed in life by becoming a sponsor. Education is a gift and it warms my heart to know that a bright child will grow up and contribute to this world in a positive way in part due to the help he has received from this program."
"Sponsoring a child in India for me has given me an opportunity to make a contribution and give something back. Its too easy to get busy with our lives and only think about ourselves. This contribution to us financially is insignificant but life changing for the child. Knowing that a child is able to get a chance in life because we made the effort is very nourishing to the soul."
"It is a privilege to be able to sponsor a young girl who has the potential to becoming a self-sufficient and independent individual. I can make a difference in the world by helping one person at a time. Though there are many organizations with the same goal, I am delighted to have chosen 'Helping Hands for India' to assist a child and their family. I had and continue to have the opportunity to meet my sponsored child. I know that the funds are producing results as her confidence and English are improving."