Sansar Gyaan Pathshala School
Sansar Gyaan Pathshala, which means 'World Knowledge Lessons' is the name of our school. The school was the creative idea of Yogrishi Vishvketu to provide education in a rural area of Northern India, where many children, especially girls, would not otherwise go to school. With support from the Akhanda Yoga family, Guru Ji's dream of building the school became a reality.
The organization is funded by generous donations from ashram guests, Akhanda students and YTT graduates. At present, we have a fully operational school, accommodating up to 300 children. Our school is non-sectarian and multi-faith, welcoming all children with diverse backgrounds. It is located near the village of Pritamgarh, about 2 hours from Rishikesh in northern India. Our families live in rural villages within a 6 km radius. Most students walk up to 3 km each day to get to school. Our students come mainly from farming families.
The children receive a quality of education above that of standard state schools.

Our goal for the future is to create a sustainable community and contribute to making a positive change in the world.
MEET OUR TEACHERS
Our dedicated team of female teachers, along with the relentless efforts of our school principal and all the other dedicated helpers and staff, are the heart and soul of our institution. With unwavering commitment, they go above and beyond to ensure a nurturing and impactful learning environment for our students. Not only do they excel within the school premises, but they also extend their efforts to the surrounding community, encouraging parents to prioritize education and enroll their children in school. We take immense pride in their remarkable work and the positive influence they have on shaping the future of our students and the community.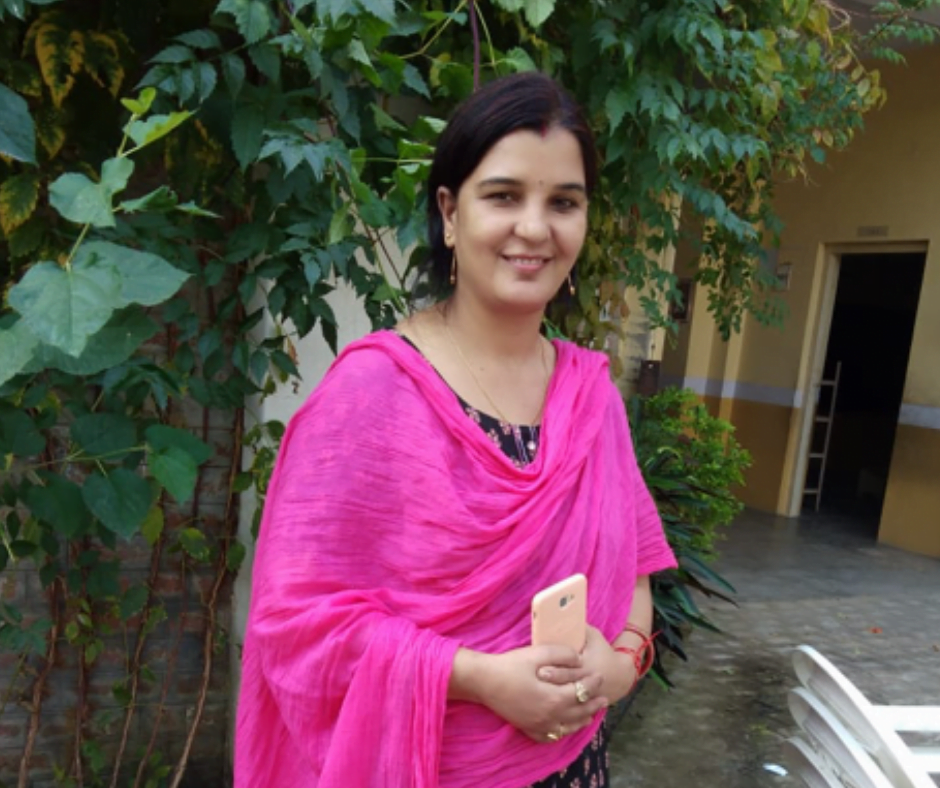 Mrs. Meenakshi Sharma
Principal
Meenakshi is repsonsible for the school's  management.  She's a gentle soul and loves to help children however she can.  In particular she encourages equality and education for the girls.
Meenakshi's qualifications:  B.Ed , M.A English, M.A Sociology, D.I.Ed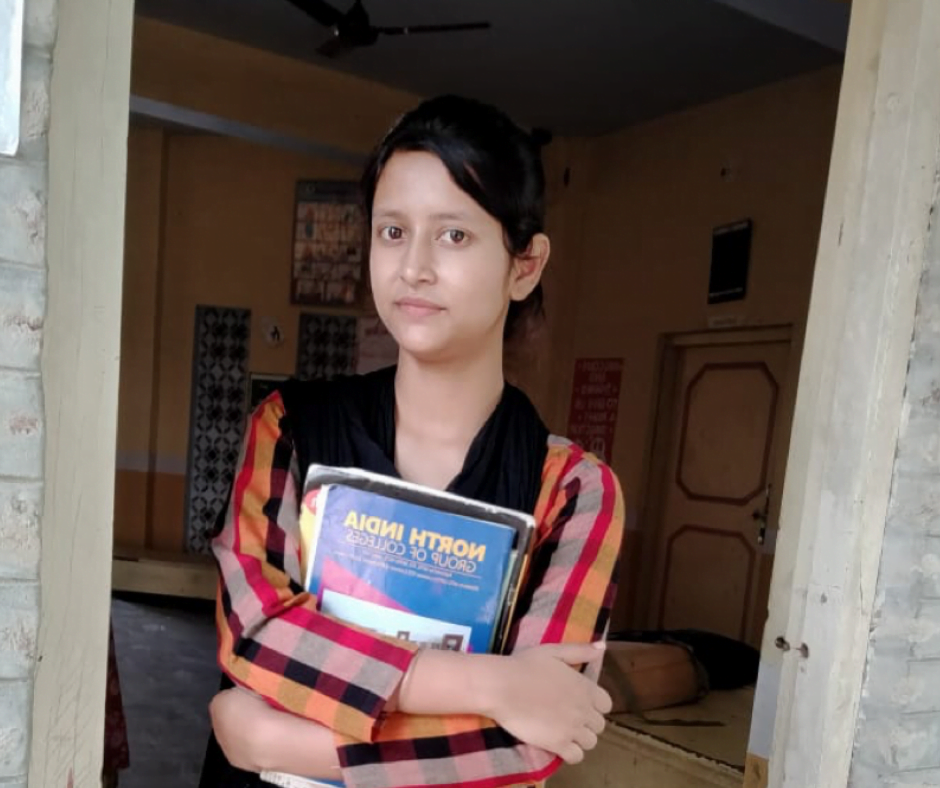 Miss Farheen Anjum
Science Teacher
Miss Farheen Anjum teaches science and teachers with great patience. She  understands the students sensitivities and differences and is very dedicated to her work.
Farheen's qualifications: B.sc Biology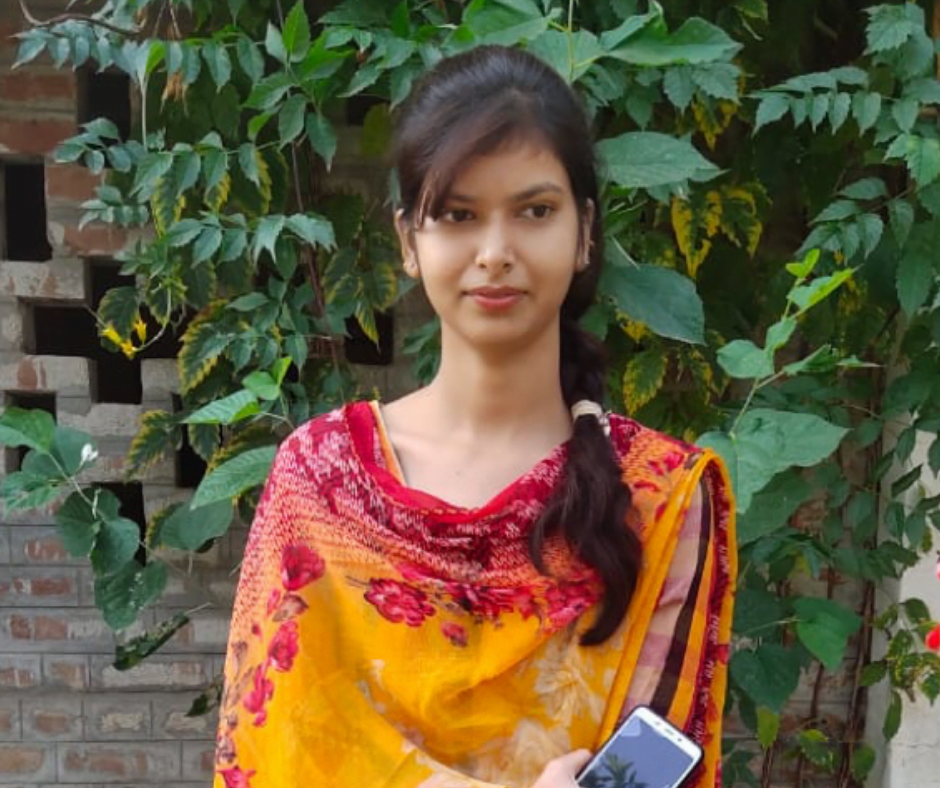 Miss Shayma Parveen
English Teacher
Miss Shayma Parveen teaches English. She teaches English in a fun way and children love her very much. She is supportive and  very committed to helping students improve their English. She is youngest teacher in our school teaching staff.
Shayma's Qualifications: B.A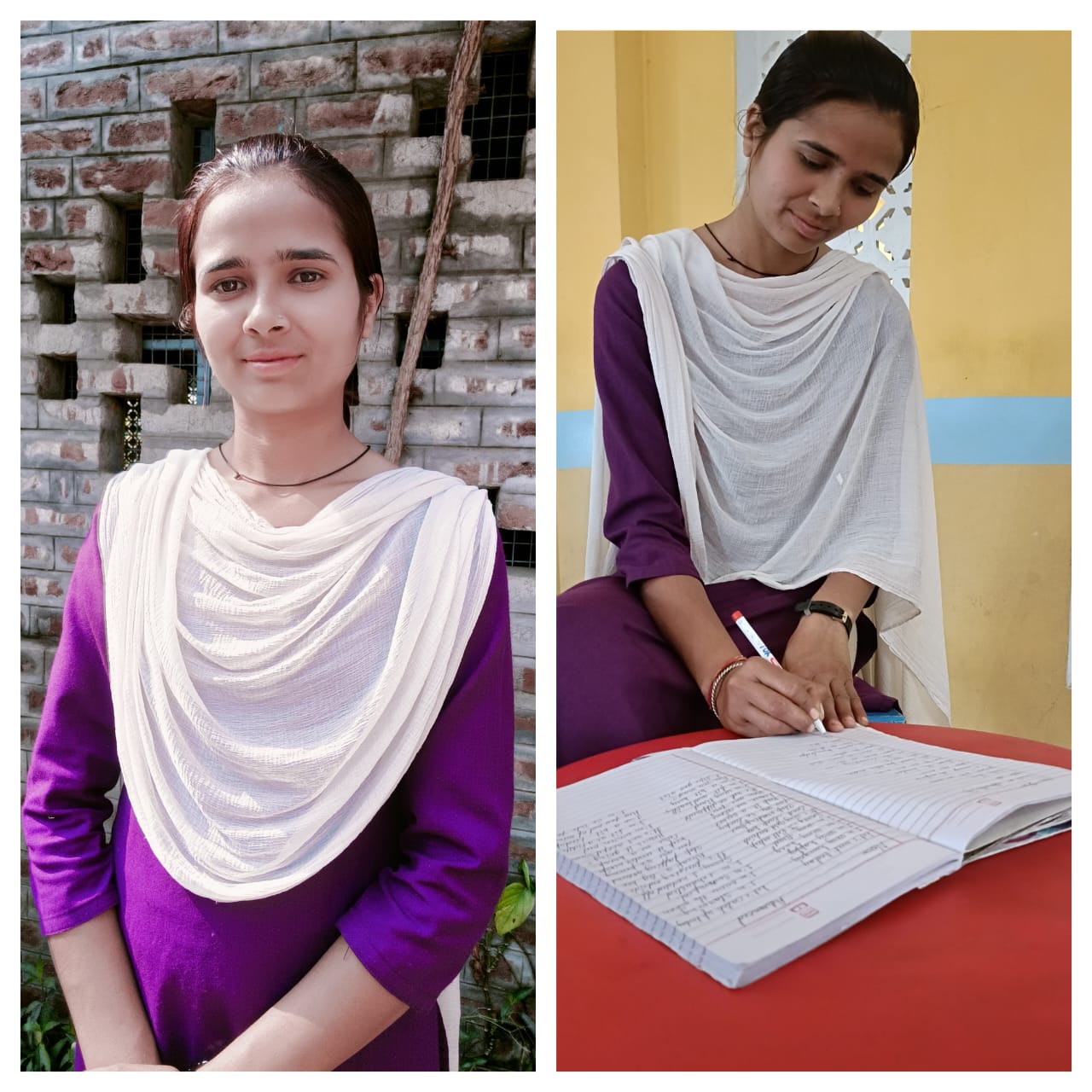 Miss Reena
Environmental Studies and Art teacher
Meet our wonderful Miss Reena.
A wonderful artist herself, she has a magical way of teaching the kids through drawing and different activities which always brings out the best in them.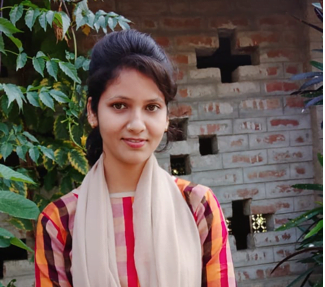 Miss Farha Anjum
Hindi Teacher
Farha Anjum is a teacher of Hindi, English and E.V.S. She is a senior teacher and is passionate about teaching. Farha has a friendly nature and she love to share her knowledge with the kids.
Farha qualifications: M.A, B.ED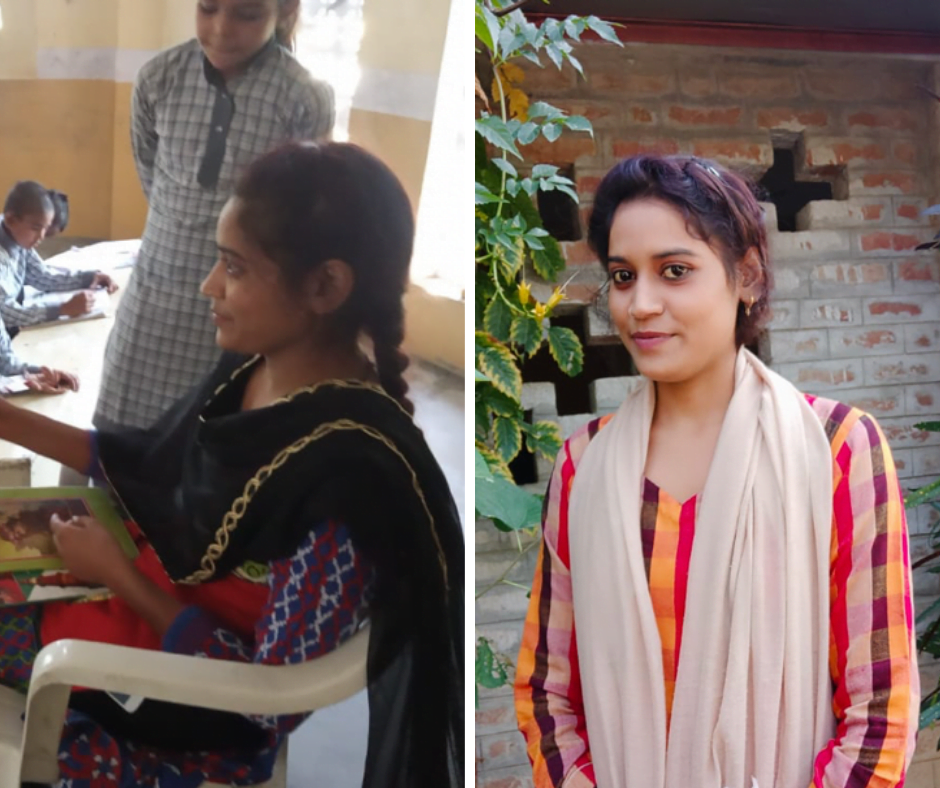 Miss Farhin Parveen
Hindi and Social Studies Teacher
Miss Farhin parveen teaches Hindi and Social Studies to the students. She is very dedicated teacher and she explains concepts with the stories and makes fun for kids. She is keen and open to explore new things.
Farhin's qualifications: M.Z
Miss Swati Chauhan
Teacher of Maths and Sanskrit
Swati is a wonderful teacher and has a wonderful simple, smart and easy way of teaching.
Kids are very focused in her lessons and they absolutely love her!
Miss Farheen Anjum
Teacher General Knowledge and Junior Maths
Meet our wonderful Miss Reena.
Loved by all, Miss Farheen Anjum always manages to find interesting cultural subjects for the kids to get inspired by.  She's a wonderful asset to our team of teachers.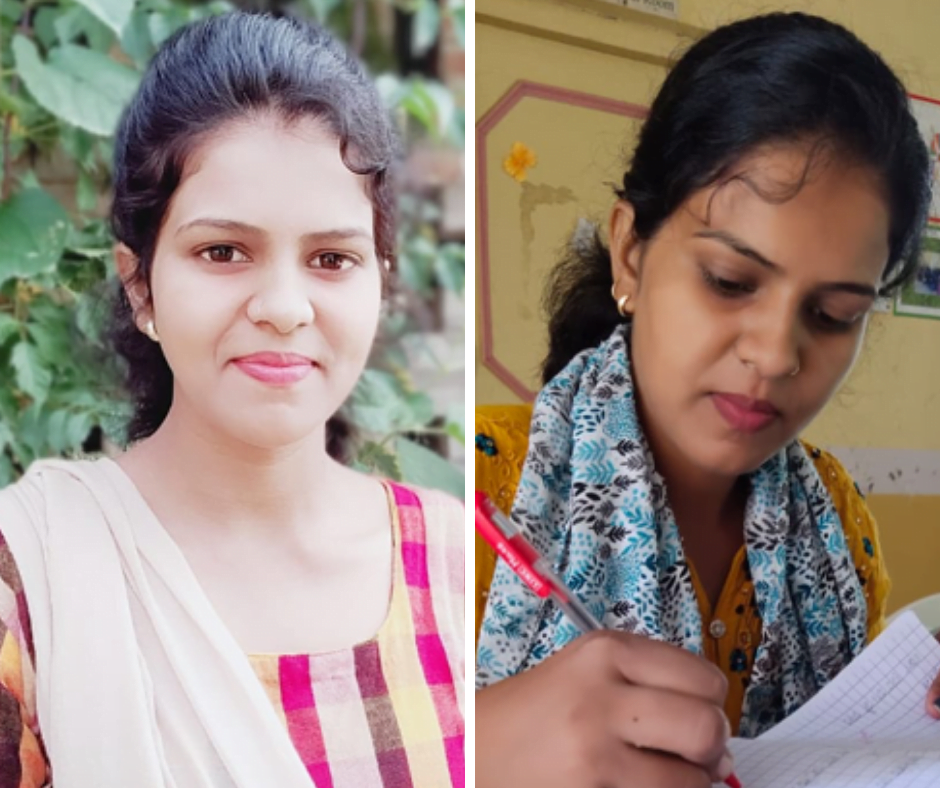 Miss Suman
Maths Teacher
Miss Suman is our mathematics teacher. Shes passionate about making sure the kids understand the lessons.  Her approach in teaching maths is simple and to the point.  All the students love her very much.
Mrs Suman's qualifications: B.Sc , B.T.C
Miss Saniya Parveen
L.K.G and U.K.G. Teacher
Miss Saniya is a Co-Teacher of L.K.G and U.K.G. The children in her classes are very young. She genuinely enjoys teaching and being with kids.
Saniya's Qualifications: B.A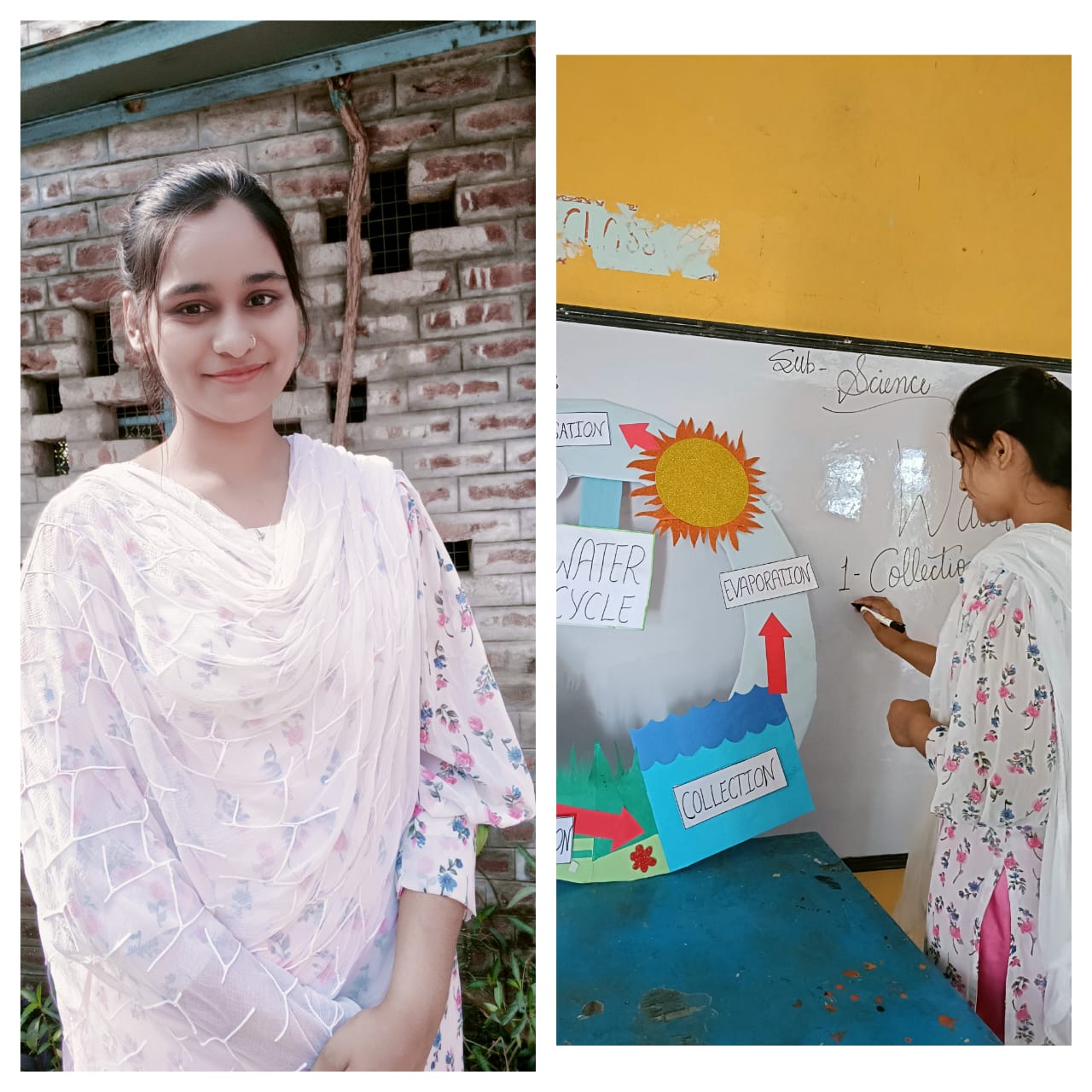 Miss Sana Parveen
English and Science teacher
Sana is an English and Science teacher.
She makes her lessons fun and easy to understand for the kids!
Women's Empowerment
Before our school was built most of the local girls did not attend any school. Many parents believed that education was wasted on girls because their 'purpose' was to get married and have children. Having female children was even seen as a burden, and women and girls were not highly valued.
When our school was first established parents would only register their boys. So, a rule was created in the first couple years that if a boy came to the school, he also had to bring a girl with him (a sister, cousin, friend or neighbour). Our school staff also visit the surrounding villages regularly to meet the families and share the value of educating women.
We are very proud and happy to witness the growth and success at the school and community with just the empowerment work we have already done. We no longer need to maintain the one girl for every boy rule, as parents are now happy and comfortable with sending their girls to the school.  Our girls are more attentive, achieve higher grades and are more goal oriented because they understand and appreciate their opportunity to attend school, and feel the need to prove themselves able. They are more independent and self assured, and are already changing community attitudes.
Our girls have become highly respected in the school community, and many of the girls who have graduated from Sansar Gyaan Pathshala are continuing on with their education at a nearby inter college. This college previously did not accept girls, but because of the impact Sansar Gyaan Pathshala has had on the larger community and the quality education the girls receive there, they have been accepted.
Community
Families are proud and grateful that their children attend the school, and there's been a notable shift in values along with education, particularly a sense of pride and respect for themselves, the community and the world around them. This transition is noticed in monthly parent-teacher meetings and when visiting the children's homes. Educating one child has a larger effect than just that child, it educates the whole family. Indian culture in these rural villages is all about openness and sharing. Families are closely connected and with less distractions than in the city (few electronics, children stay home in the evenings, etc.) they share and talk about everything the children learn at school, thus the education the children receive is spread within the community. Community support for the school and the children is very strong. Everyone has each other's back, and the school provide a central point for this, bridging people together regardless of social status, religion, gender etc. In this way our goal of fostering inclusion has been quite successful.
With your help we have made tremendous progress! We need ongoing support to provide for the children; it really does take an international village to make this work. You can continue to help us by making a donation*.
Thank you for your support.
*There are various methods for making a donation to Helping Hands for India: via CanadaHelps, PayPal, Interac® email money transfer, personal cheque, or cash. Learn more about donation options and tax receipts in your country.