Happy Kids
Our kids are doing a great job in their studies.  This month, they all had new uniforms and they're thrilled!
We strive to have happy kids at school.  Any children showing difficulties in specific subjects, we provide dedicated support to address their particular concerns.
This tailored approach not only bolsters their self-assurance but also enhances their overall academic performance. Each child we serve is from a unique background, and in our commitment to their success, we take great care to cater to their individual needs and perspectives.
Recognizing that every student possesses a distinctive learning style, we employ a teaching style rooted in real-life examples, which facilitates a more comprehensive and accessible understanding of the subjects they study.
Teachers continue to work at bringing more kids to school.
15th August – Independence Day
The kids had fun celebrating Independence Day with dancing and yoga!
Independence Day in India is not just a day of celebration, but a powerful reminder of the nation's rich history and the relentless spirit of its people.
Celebrating Independence day is an opportunity for the kids to connect with their heritage, learn about the sacrifices made by their ancestors, and take pride in the diverse culture that makes India so unique.
Empowering these young minds with the knowledge of their country's struggle for freedom fosters a sense of belonging and a brighter hope for the future.
By educating underprivileged children about Independence Day and their heritage, we're not only imparting historical knowledge but also instilling a sense of identity, patriotism, and the belief that they, too, can contribute to the growth and progress of their beloved nation.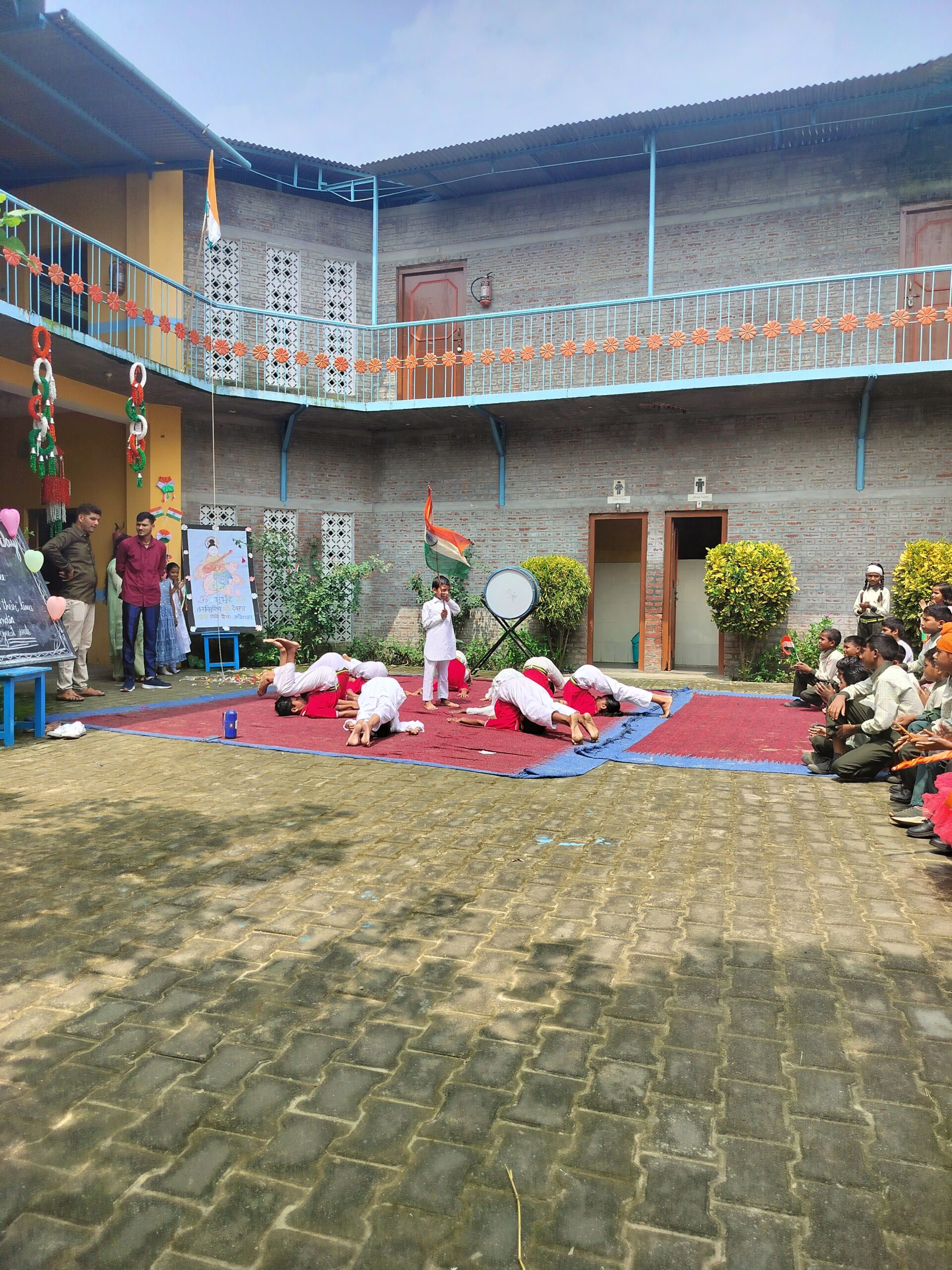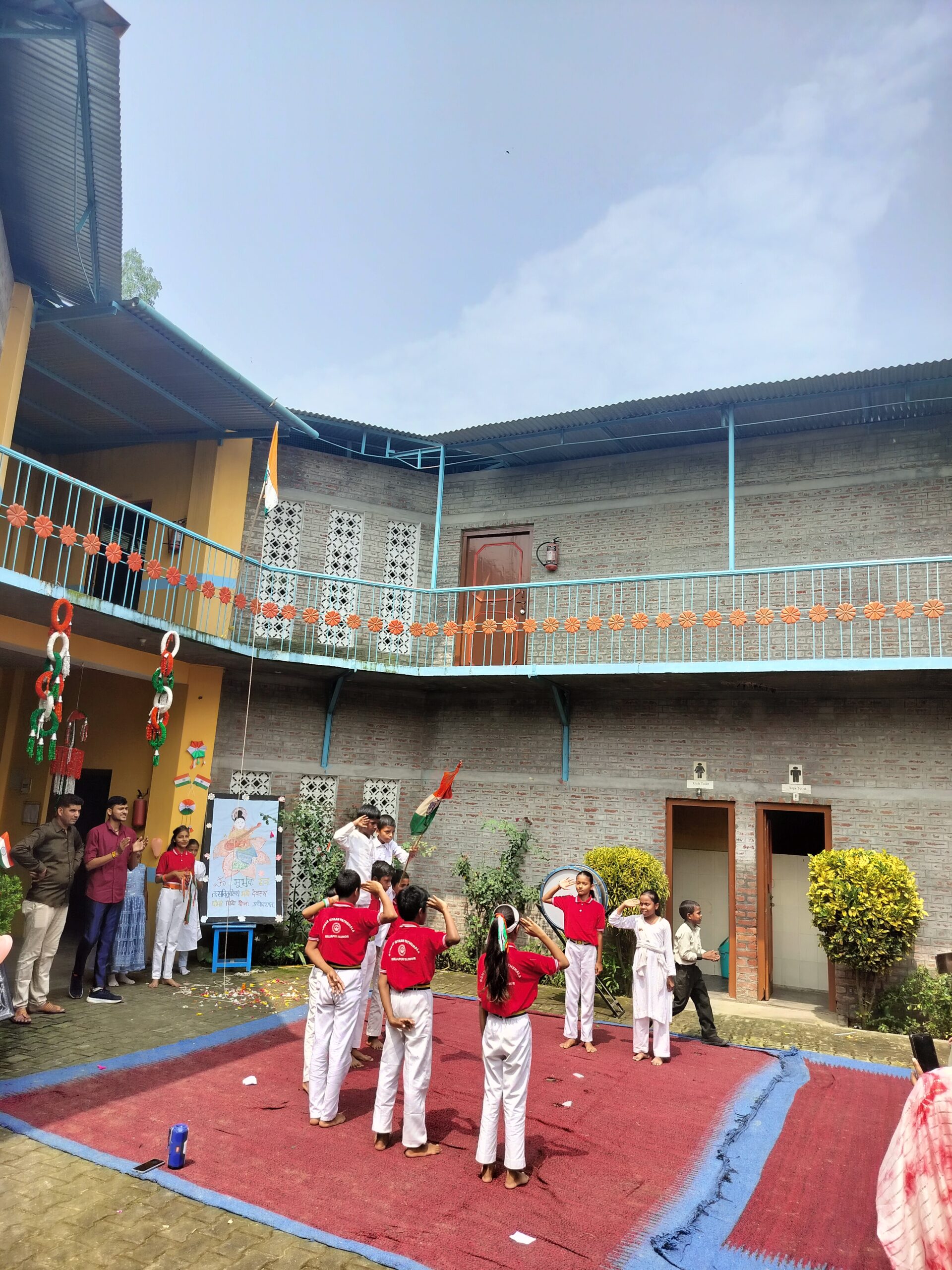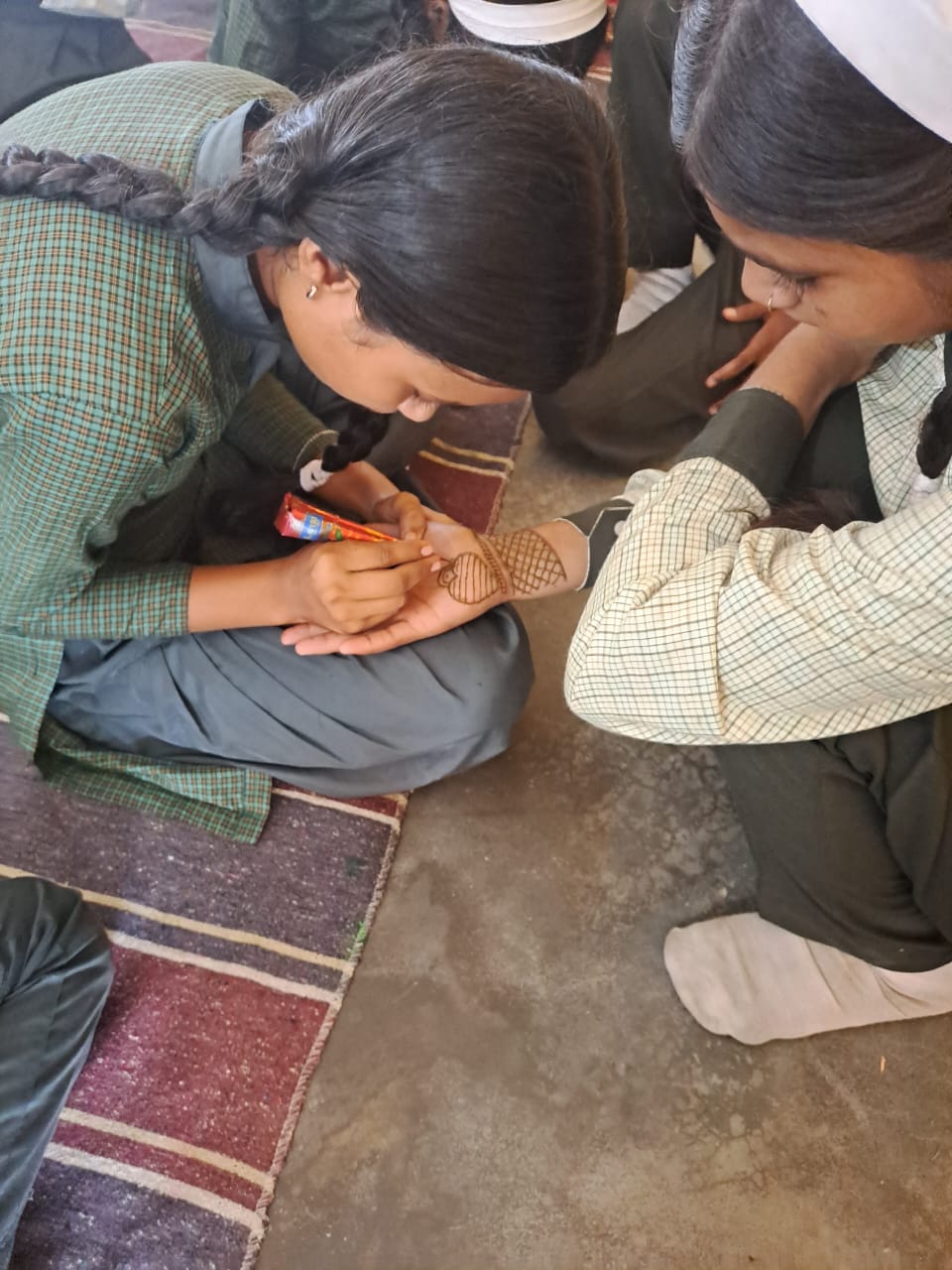 18th August Hariyali Teej
The kids had a fun celebration of Hariyali Teej. Thw teachers organised  a spirited Mehendi competition where the children skillfully painted each other's hands with intricate and beautiful Mehendi designs. Their creativity shone through as they shared the spirit of this special festival.
Hariyali Teej is a vibrant and traditional festival celebrated with great zeal in India, particularly in the northern states. Falling during the monsoon season, it marks the arrival of greenery and prosperity.
Women and young girls dress in colorful attire, apply intricate Mehendi designs on their hands, and participate in lively processions and cultural events.
Hariyali Teej is a testament to India's rich cultural diversity and the deep-rooted traditions that continue to flourish with enthusiasm and devotion.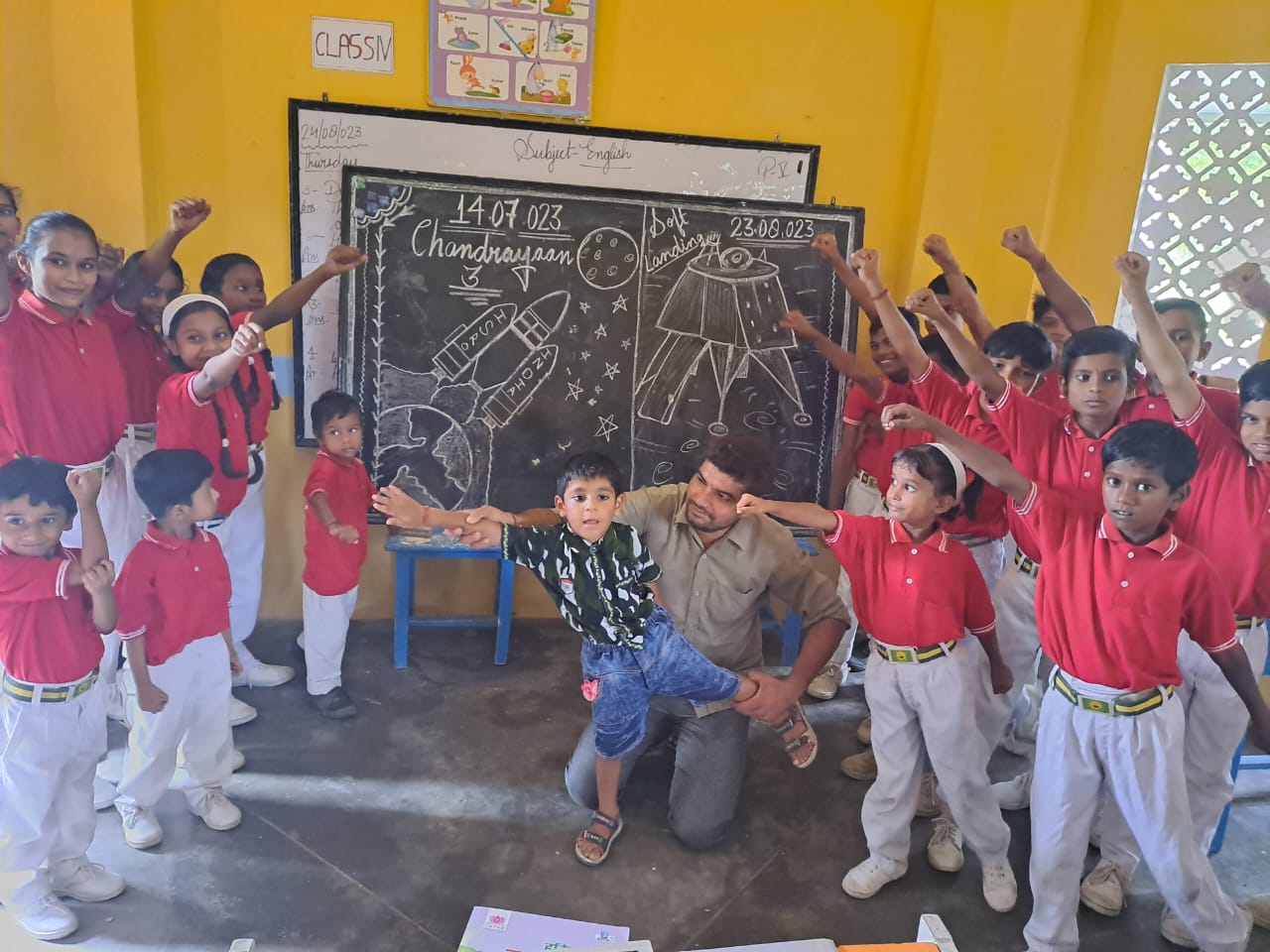 24th August
Chandrayan 3
The teachers celebrated with the kids the successful touchdown of Chandrayaan 3 on the lunar surface, an inspiring achievement that captivated their imaginations. Our children had the opportunity to delve into the remarkable world of Chandrayaan 3, India's lunar exploration mission.
Chandrayaan 3, the third installment in the Chandrayaan series, is a testament to India's scientific prowess, aiming to further our understanding of the moon's mysteries. This educational experience not only sparked curiosity but also instilled a sense of pride in our young minds, as they learned about the incredible feats of Indian science and technology on a global scale.
29th August Womens Equality Day
The Principal held a special event with the parents talking to them about women's equality in society. We are passionate about instilling the idea that women have equal rights and should be recognized for their efforts in society.
Womens Equality Day is about empowering women to reach their full potential and creating a world where gender doesn't limit opportunities.  
Our principal reminded them that every woman should know their rights to the same wage, education and right to vote.  Also the right to fight against domestic violance and for dignity and decency.
Lots of fun with a Rakhi-making competition.  The kids made many beautiful Rakhi's which the girls tied to the boys incelebration of Raksha Bandhan
Raksha Bandhan is a Hindu festival celebrated on the last day of the Hindu lunar calendar month of Shraavana.  It is an ancient tradition of honoring the bond between siblings and families, often called Brother and Sister Day.
Sisters of all ages tie a talisman or amulet called the rakhi around the wrists of their brothers, symbolically protecting them.
31st August National Sports Day
A fun National Sports Day in celebration of the birthday of a legendary great hockey wizard, Major Dhyanchand. 
Dhyan Chand, left an indelible mark on the world of sports.  The kids gathered to honor his extraordinary skills and unwavering dedication.
This fun-filled event was not just a celebration of Dhyanchand's sporting genius but also an opportunity to instill the values of discipline, perseverance, and excellence in our kids.
As they discovered the magic of his hockey stick, our students were not only inspired by his remarkable achievements but we hope it motivated them to pursue their own dreams with the same level of passion and commitment.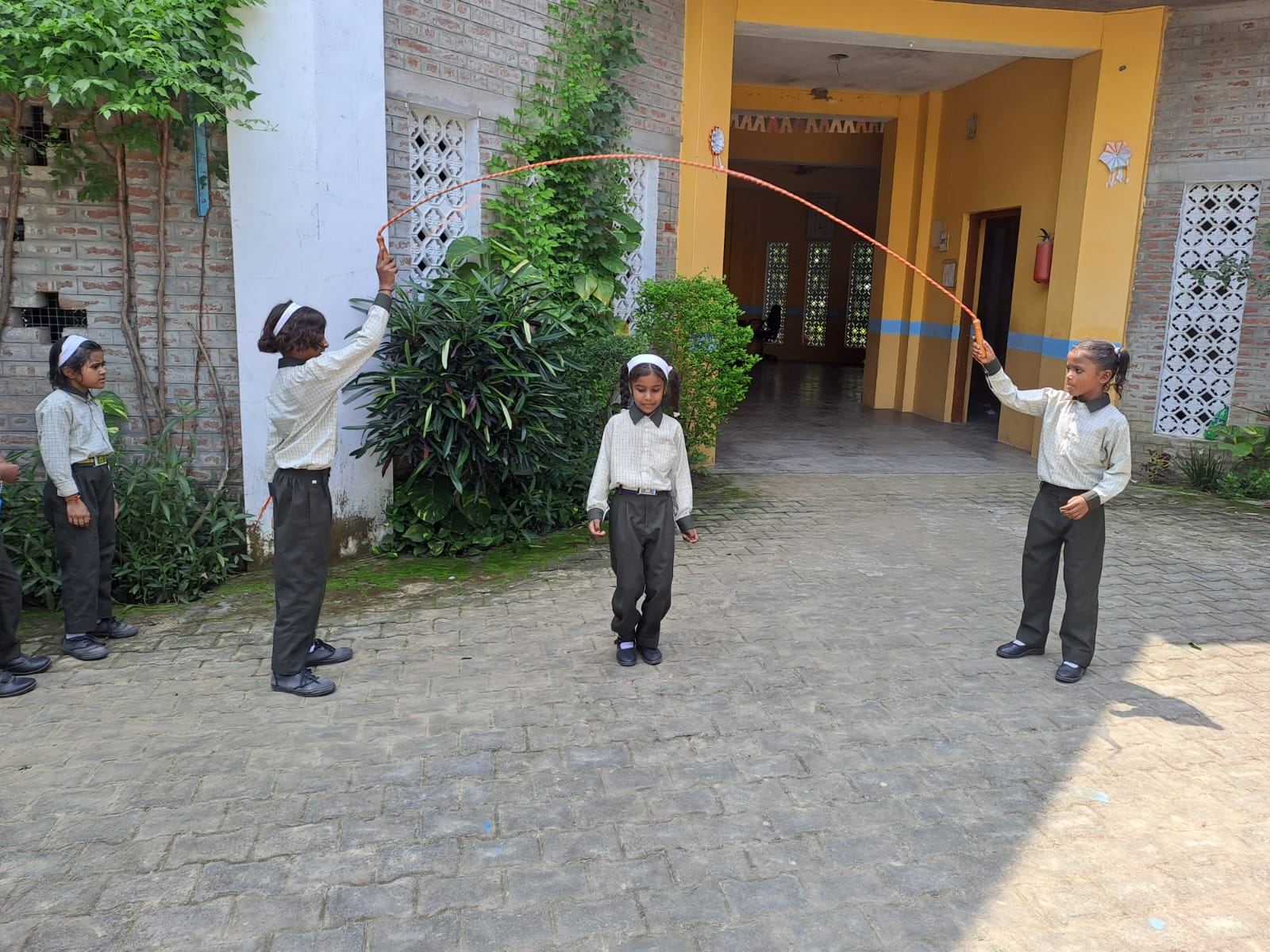 Would you like to make a donation?