Parents Meeting
Parents came to the school to hear about the kids progress while the teachers worked hard to complete their quarterly syllabus.  All set and ready to go!
Quarterly exams are coming up and the kids are working hard!
Our teachers take education of the kids very seriously and try their best to teach so the kids can reach their full potential.  They encourage parents to help kids study at home.
Raksha Bandhan
The teachers organised a Rakhi competition during the festival of Raksha Bandhan.
Raksha Bandhan is a popular Hindu ceremony where where they make beautiful Rakhi bracelets.
A Rakhi is a traditional bracelet made especially for the festival.
The kids had fun exchanging their designs with their classmates.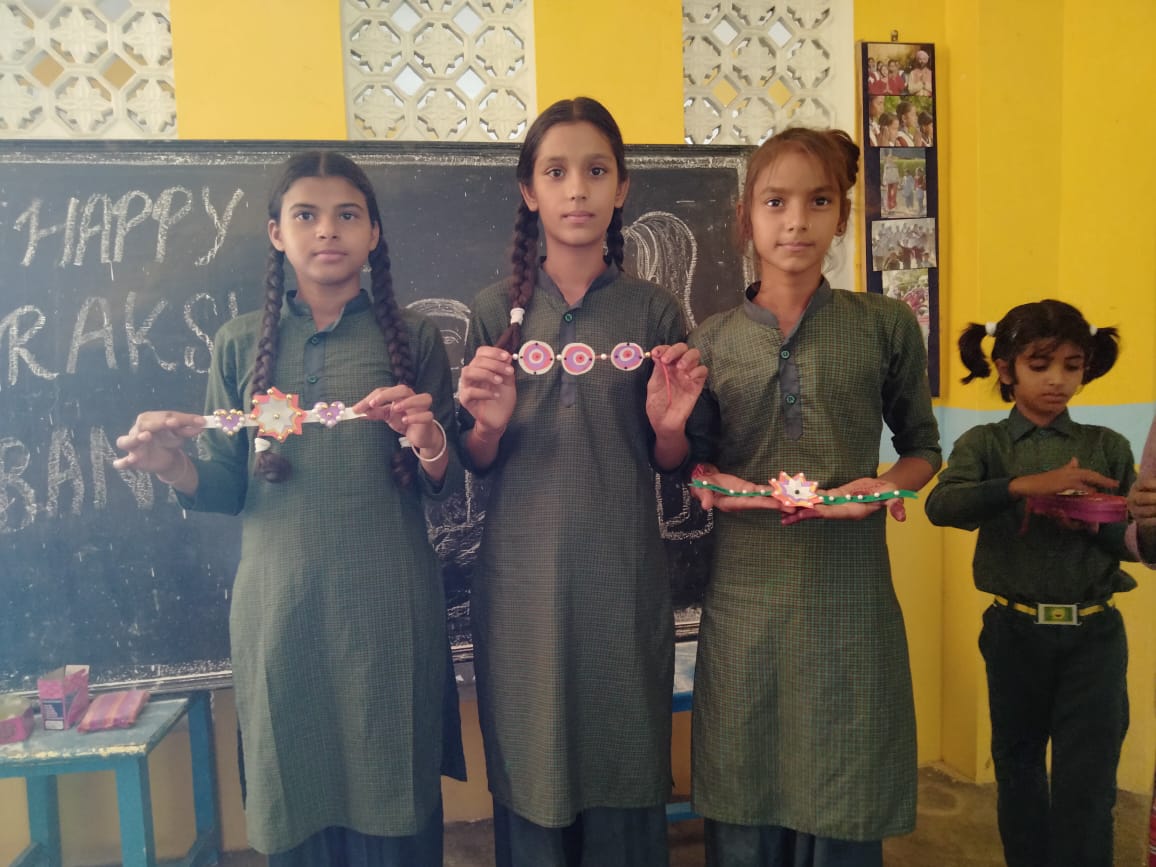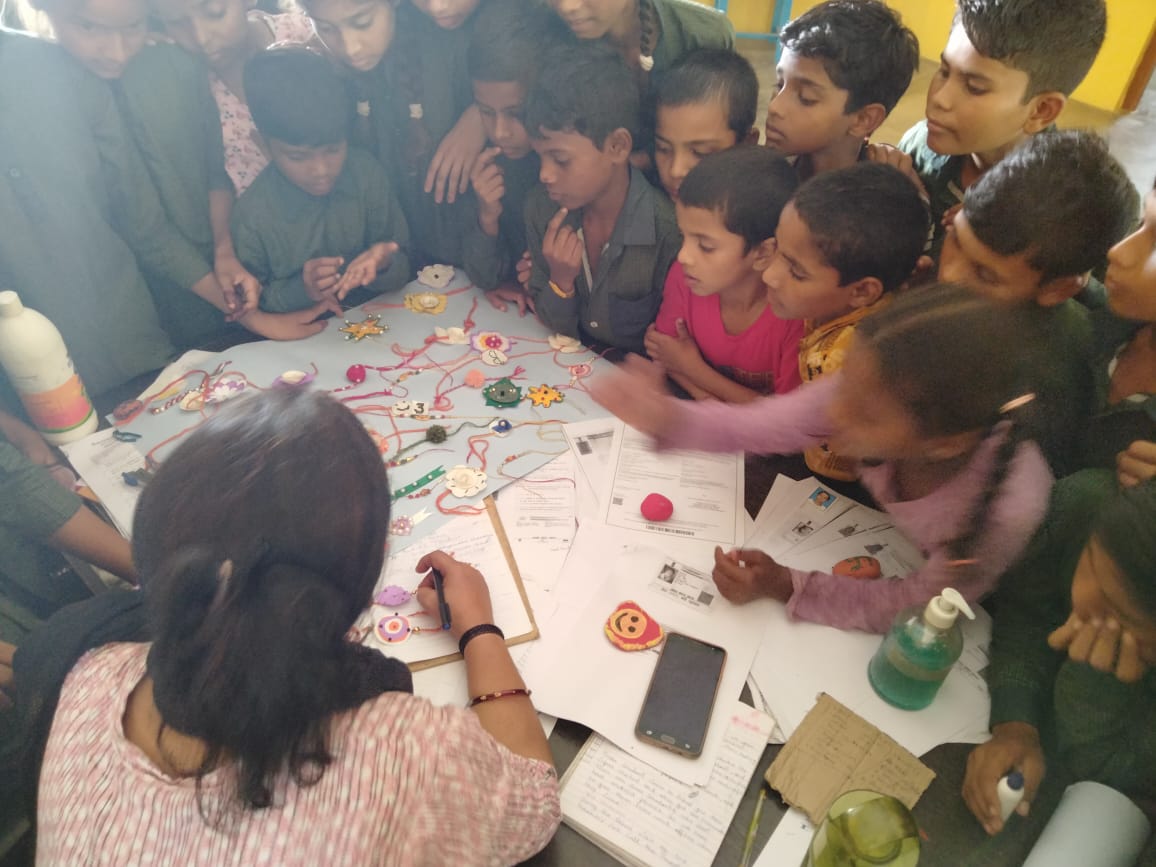 Independence Day
On 15 August all the children and teachers prepared decorations to celebrate Independence day.
Dancing sweets and lots of fun had by all!
Guests from the Ashram also joined the party.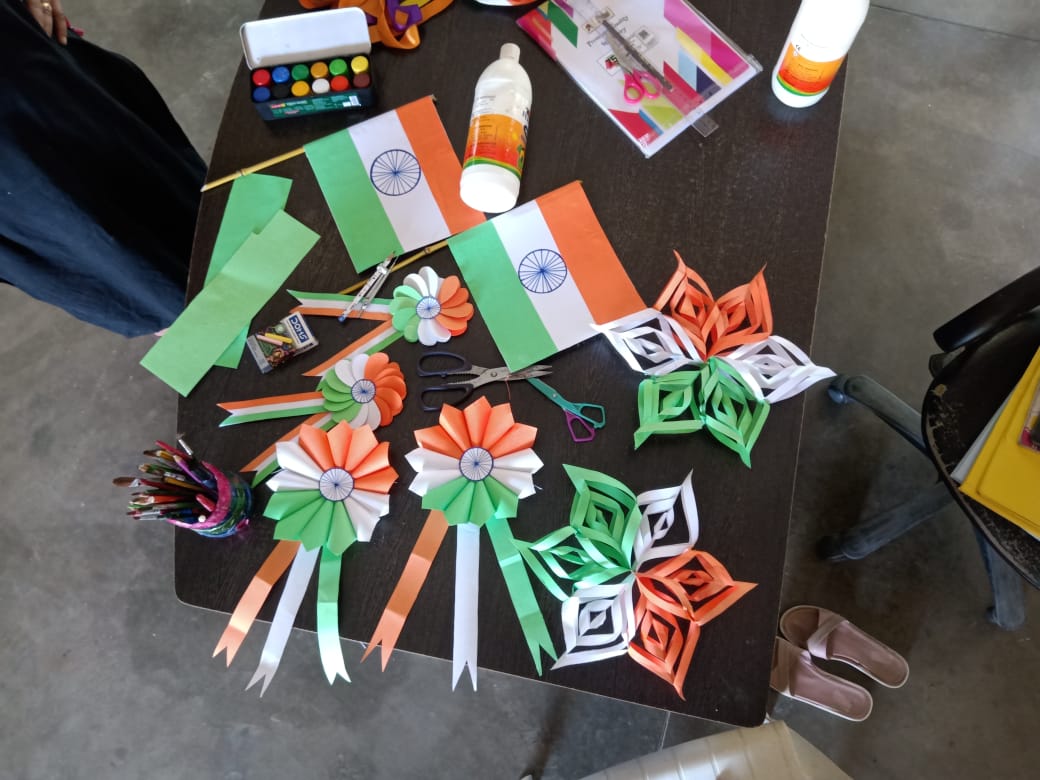 Updates for August
29 August- National sports day
The kids love the opportunity to play all sorts of different games and sports.
23rd August – Health and Hygiene workshop
Parents, in particular, mothers came to the school for our health and hygiene workshop. 
The feedback is always positive and they are grateful that we run these to help the families as much as possible. 
Teaching at Sansar Gyaan Pathshala
Teachers regard patience as a fundamental aspect of teaching and learning.  They understand that not all children have the same resources and may have learning difficulties.
The teachers regularly try different teaching methods in class and try to connect to each and every student individually.
They find that learning through pictures is also an excellent tool for some of the kids who find learning difficult.