Special Activities for April
This month the teachers chose a number of subjects the kids could focus on relating to creating better life habits.
Activity 1 – Developing great daily habits
This was a sharing exercise where the kids discussed with the teachers what good habits they have and where they could improve.
Activity 2 – Safety at home
Some homes in rural India are not always safe.  Things may become broken and dangerous for example. This was a brain storming session for the kids to understand different safety measures they can take in their homes
Activity 3 – The senses
A great lesson on the 5 sense organs, smell, taste, sight, touch and sound.  The kids explored how to protect the senses and how important they can be for safety.
Activity 4 – Helping others
A lesson in compassion and community.  The kids learned how important it is to help others who are in difficulty. For example if they saw an elderly person struggling with bags or crossing the road, they should help them.
Activity 5 – Crops and farming
At our school, we also have an organic farm where we grow rice, wheat and pulses.  These lessons were about planting and looking after the crops.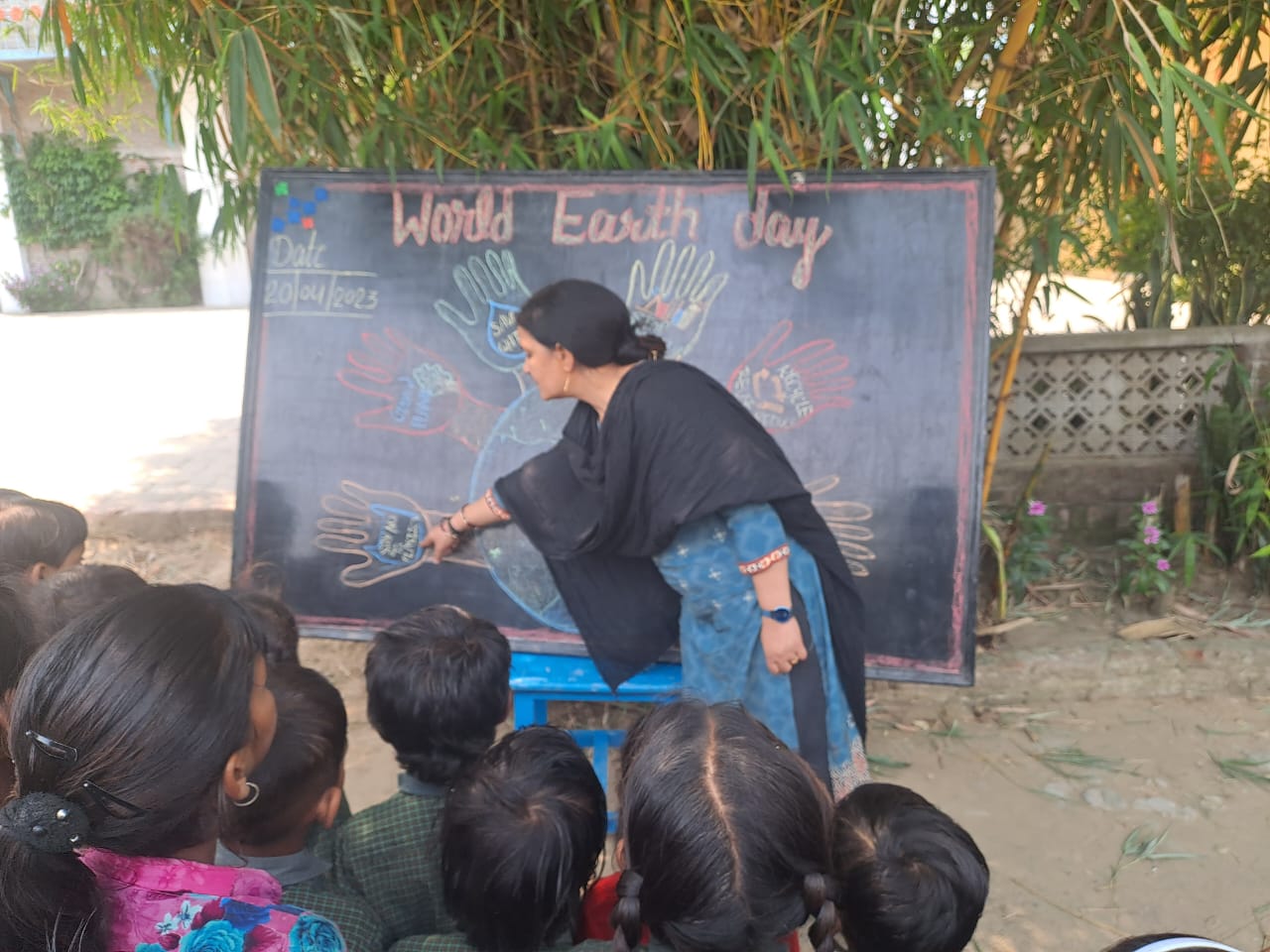 Lessons and celebrations for World Earth Day.
The kids learned about the importance of nature and encouraged them to plant trees!
They had lessons on how to plant tumeric and the qualities of tumeric!
During the lesson, we covered the importance of reducing plastics stopping pollution and saving water.