We invite you to join us for a special 108 x Sun Salutation-a-thon on 12th November, 2023 to raise money and awareness for Helping Hands for India!
Dear Friends and Supporters,
We are thrilled to announce the return of our annual "108 Sun Salutation A-Thon" Fundraising Campaign. This event is a cornerstone of our ongoing mission to empower underprivileged children in India through education.
At Helping Hands for India, we firmly believe that education is the key to unlocking a brighter future. Our A-Thon campaign has become a tradition that amplifies our commitment to this cause. We invite you to join us once again in this empowering journey.
The "108 Sun Salutation A-Thon" is more than just a fundraiser; it's a celebration of unity and hope. Every year, we come together to raise funds that directly impact the lives of young learners. Your support enables us to provide educational resources, school facilities, and essential tools for these children to thrive.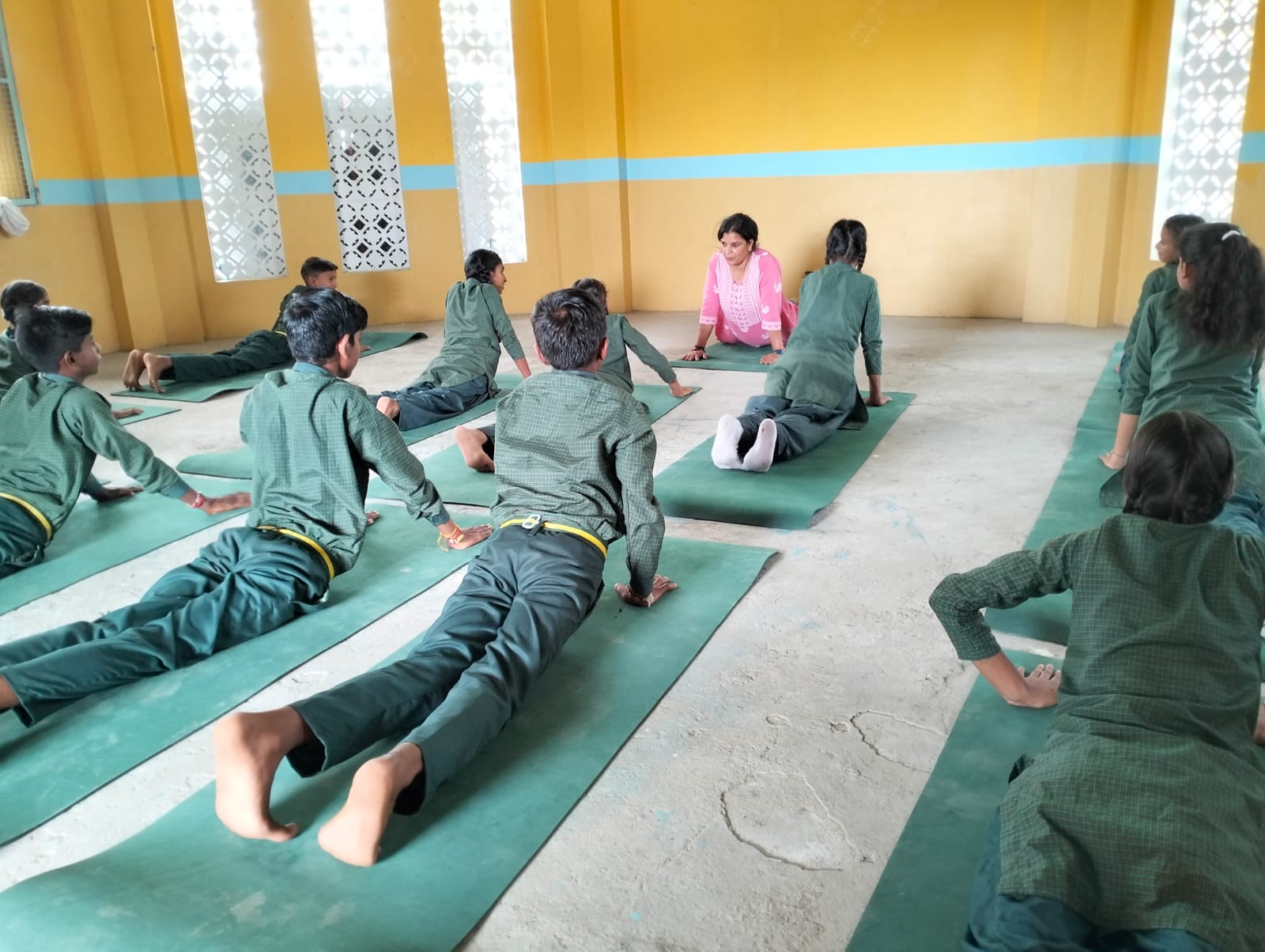 How You Can Contribute:
Donate: Your contribution, no matter the size, directly supports these children's education.
Share: Spread the word about our campaign. Share it with your friends, family, and social networks to expand our reach.
Engage: Join our cause, become part of our community, and follow our journey.
By participating in the "108 Sun Salutation A-Thon," you're not only making a donation; you're giving the gift of knowledge, opportunity, and hope. Together, we can create a profound impact on the lives of these children, helping them break the cycle of poverty through education.
This annual event is an opportunity to renew our commitment to change. Your generosity will create a ripple effect, touching the lives of many and brightening the future for generations to come.
How you can participate:
Yoga studio owners can run an event and teach 108 sun salutations on November 12th, 2023.
Organize an event in your community and do the 108 sun salutations together.
Participate from home. Commit to doing 108 sun salutations and post a video, or photo, of you in action.
Invite your friends and family to sponsor you for the 108 sun salutation challenge and create your own personal fundraising page.
Please take care and go at your own pace – you can complete in one session, or break them up through the day. There are some options if you are not able to do these Asanas. Please find them below.
How to donate:
Go to Canada Helps
Donate
Share with your friends on social media!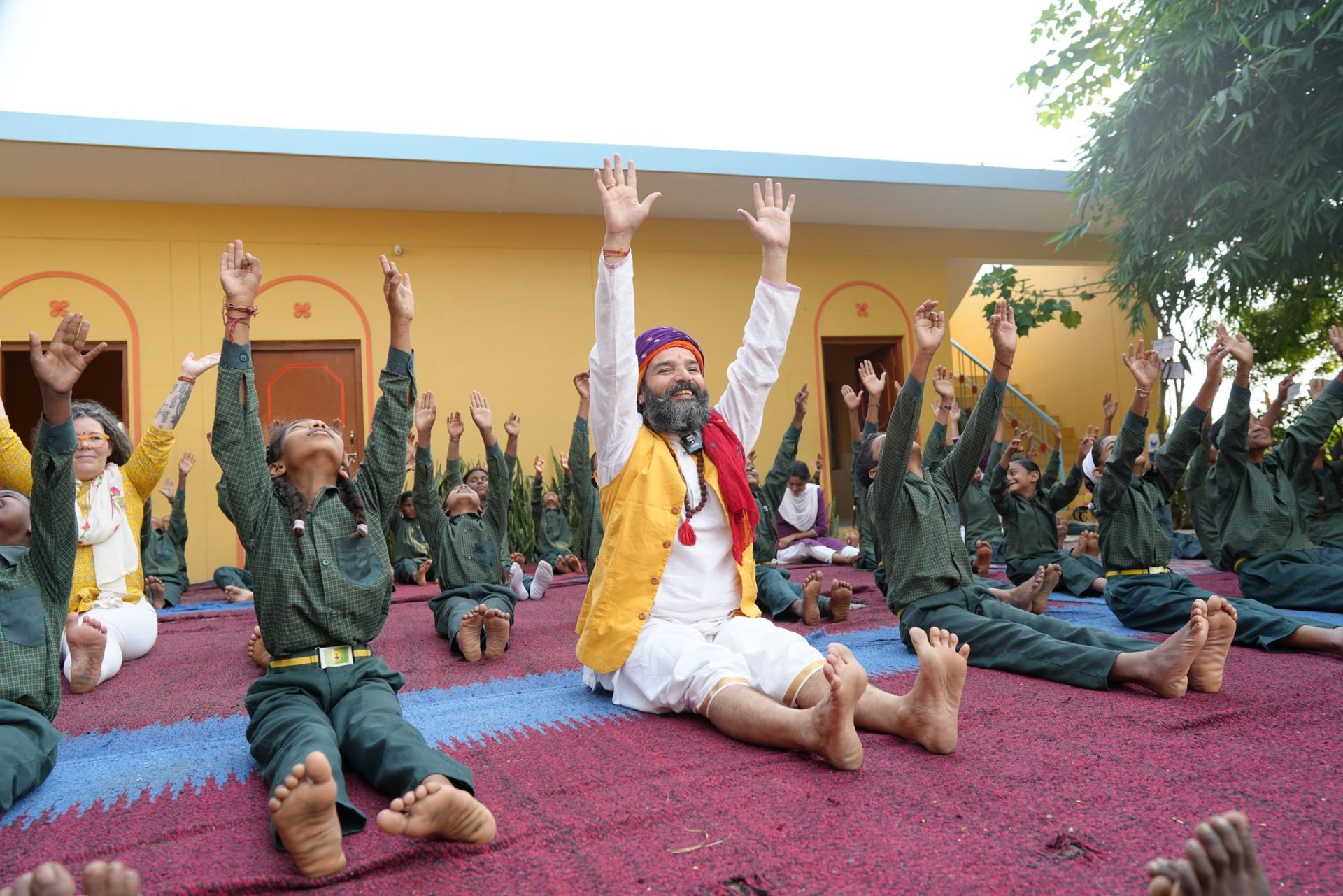 Support Material for you and your students
Why 108?
108 has long been considered a sacred number in Hinduism and yoga. The mala (traditionally used for meditation and mantra) contains 108 beads. The Sanskrit alphabet is comprised of 54 letters. Each letter in the alphabet has both a masculine (Shiva) and feminine (Shakti) energy. 54 multiplied by these two energies is 108. There are 108 Marma points (junctures on the body where two or more types of tissue meet; intersections of the vital life force and prana). These are just a few points of significance, there are more!
Thank you for being a part of the "108 Sun Salutation A-Thon." Together, we empower through knowledge.
Do them with us online, or do your own version at home
Make your 108 x Sun Salutation A-Thon donation here: